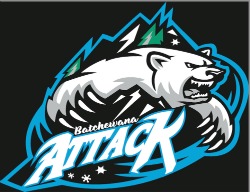 After being a regular fixture in the Northern Ontario Junior Hockey League, Dennis Bolton has joined the Canadian International Hockey League and, more specifically, the Batchewana Attack.
Bolton has been named the new general manager of the Attack after six years with three different NOJHL teams.
Bolton spent four season with the Soo Eagles while they were a part of the NOJHL. He was an assistant coach with Paul Theriault and then current Eagles coach Bruno Bragagnolo. The 63-year-old then spent one season with the Soo Thunderbirds before joining the Blind River Beavers.
"It's been rewarding to be back in the game at this level and to have worked with so many good people and organizations," Bolton said in a release. "Hockey always has and will be a passion for me."
After being brought in part-way through the 2013-14 NOJHL season as an assistant coach with Don Gagnon in Blind River, Bolton made the decision this summer that he planned not to return to the Beavers in the fall.
"The travel back and forth to Blind River was somewhat of a factor," Bolton said. "This keeps me closer to home."
Attack President and Director of Hockey Operations, David Maciuk, who is also a part-owner of the franchise, spoke highly of Bolton.
"We're thrilled to have Dennis on board with us," Maciuk said. "Dennis is an honest man who knows the game. His attention to detail is second to none."