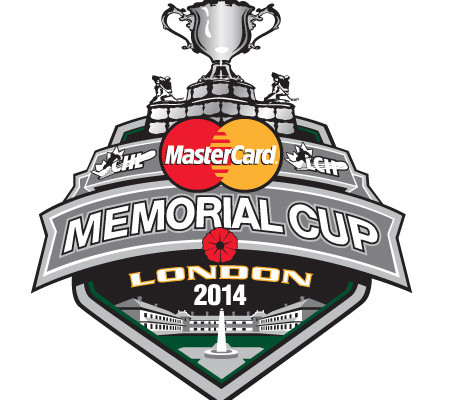 LONDON, ON - The Guelph Storm have booked their ticket to the 2014 MasterCard Memorial Cup final.
The Storm jumped out to a 3-0 lead before the game was six minutes old and cruised to a 6-3 win over the Quebec League champion Val-d'Or Foreurs.
Kerby Rychel opened the scoring for the Storm while Zack Mitchell and Jason Dickinson also scored in the opening period.
"We got a little stunned there," Val-d'Or defenceman Randy Gazzola said of the slow start for Val-d'Or. "That's what could happen in this tournament. It's different teams and a feeling-out process. They got the best of us for the first 10 minutes."
The Storm chased Foreurs starter Antoine Bibeau from the game with three more goals in the second period. Pius Suter, Robby Fabbri and Tyler Bertuzzi scored in the second period.
"They out-skated us and out-worked us in the first two periods," said Val-d'Or coach Mario Durocher. "The only good things were the third period where we didn't give up any goals and we scored two goals on the power play."
Scott Kosmachuk had three assists for the Storm in the win while Brock McGinn added a pair of helpers for Guelph.
"That's the big thing we're known for is our depth," said Fabbri. "We have four great lines and six great defencemen. When everyone's going we're tough to be stopped and that's what we showed tonight."
Bibeau finished the night stopping 30 of 36 Guelph shots through 40 minutes. Keven Bouchard stopped all 13 shots he faced in the third period for Val-d'Or.
"(Bibeau's) a great goalie and we just tried to keep shooting the puck and getting pucks and people to the net," said Guelph coach Scott Walker on facing Bibeau.
Anthony Beauregard, Timotei Sille and Randy Gazzola Scored for Val-d'Or in the loss.
Val-d'Or lost the services of defenceman Guillaume Gelinas in the third period after he took a hit from Guelph's Chadd Bauman in the Foreurs zone. Bauman was handed a major penalty for kneeing on the play. Gelinas left the game with a leg injury and his status for Val-d'Or's next game is unknown.
"We'll see tomorrow if he'll be able to play," Durocher said of Gelinas' status for Tuesday.
Storm goaltender Justin Nichols stopped 30 shots.
Val-d'Or is back in action on Tuesday night for their final round robin game as they face the Western League champions, the Edmonton Oil Kings.
Guelph will wrap up their round robin schedule on Wednesday against the host team, the London Knights. A Guelph win would leave London at 0-3 and eliminate the Knights++ from the tournament.
****
STANDINGS
Guelph: 2-0
Val-d'Or: 1-1
Edmonton: 1-1
London: 0-2
FULL SCHEDULE
Round-Robin Game 1 – May 16: Val-d'Or 1, London 0
Round-Robin Game 2 – May 17: Guelph 5, Edmonton 2
Round-Robin Game 3 – May 18: Edmonton 5, London 2
Round-Robin Game 4 – May 19: Guelph 6, Val-d'Or 3
Round-Robin Game 5 – May 20: Edmonton vs. Val-d'Or
Round-Robin Game 6 – May 21: London vs. Guelph
Tie-Breaker (if necessary) – May 22
Semi-Final – May 23
Championship Final – May 25