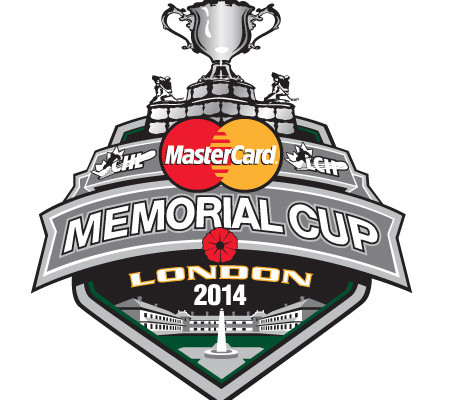 The 2014 MasterCard Memorial Cup kicks off Friday night in London, Ont.
The host-team opens the tournament as the London Knights face the Quebec Major Junior Hockey League's Val-d'Or Foreurs in a 7 p.m. start at the Budweiser Gardens.
The Knights will be playing their first game since Apr. 11 when they were knocked out of the Ontario Hockey League playoffs by the Guelph Storm in five games.
Friday opens the third consecutive appearance in the tournament for the Knights, who feature Sault native Jake Patterson in goal.
Patterson will be a part of his third tournament as well. The veteran goaltender was called up by the Knights for the 2012 tournament in Shawinigan. Last season, Patterson saw action in four games for the Knights, posting a 1-2 record with a 3.18 goals against average and 0.902 save percentage.
The Foreurs are coming off a dramatic seven-game series win in the QMJHL final over the Baie-Comeau Drakkar. Anthony Mantha scored the series-winning goal in the final minute of game seven after the Drakkar had come back from a 3-0 deficit in the third period to tie the game.
The Foreurs are led by high-scoring forward Anthony Mantha. The Detroit Red Wings prospect scored 57 goals in 57 regular season games and added 24 more goals in 24 playoff games.
The Ontario Hockey League-champion Guelph Storm will open the tournament on Saturday evening when they face the Western Hockey League-champion Edmonton Oil Kings.
The Storm beat the North Bay Battalion in five games in the OHL final, led by former Soo Greyhounds goaltender Justin Nichols. The sophomore goaltender posted a 2.63 GAA and 0.919 save percentage in 20 playoff games with the Storm.
The Storm also have another Sault Ste. Marie tie in forward Robby Fabbri, whose parents are Soo natives. The OHL playoff MVP, Fabbri had 13 goals and 28 points in 16 games after scoring 45 goals and 87 points in 58 regular season games.
The Oil Kings made history in winning the WHL championship. Thanks to their game seven win in Portland over the Winterhawks, the Oil Kings became the first team in WHL history to win a game seven on the road in the WHL final.
The Oil Kings feature five players selected in the opening two round of the NHL draft – Tristan Jarry (Pittsburgh, 2nd Round), Griffin Reinhart (New York Islanders, 1st Round), Henrik Samuelsson (Phoenix, 1st Round), Mitchell Moroz (Edmonton, 2nd Round) and Curtis Lazar (Ottawa, 1st Round).
****
FULL SCHEDULE
Round-Robin Game 1 – Val-d'Or vs. London on Friday May 16 at 7:00 pm
Round-Robin Game 2 – Guelph vs. Edmonton on Saturday May 17 at 4:00 pm
Round-Robin Game 3 – London vs. Edmonton on Sunday May 18 at 7:00 pm
Round-Robin Game 4 – Guelph vs. Val-d'Or on Monday May 19 at 7:00 pm
Round-Robin Game 5 – Edmonton vs. Val-d'Or on Tuesday May 20 at 7:00 pm
Round-Robin Game 6 – London vs. Guelph on Wednesday May 21 at 7:00 pm
Tie-Breaker (if necessary) – Thursday May 22 at 7:00 pm
Semi-Final – Friday May 23 at 7:00 pm
Championship Final – Sunday May 25 time to be confirmed