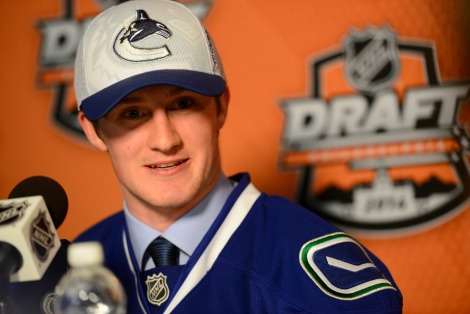 The Vancouver Canucks have signed Soo Greyhounds forward Jared McCann.
The team inked the 18-year-old forward to an entry level contract on Thursday.
McCann scored 27 goals and 62 points in 64 games with the Greyhounds in 2013-14 and was selected by the Canucks in the first round of the NHL Entry Draft in June.
Greyhounds Coach Sheldon Keefe commented that McCann will be a major piece for the team should the Canucks decide to return him to junior hockey.
"In the event Jared is returned to us for another season or two, he will once again be a big part of our team," Keefe said in a release, "and we will work with him and the Canucks to continue the process of developing him into an NHL player."
More details will be added