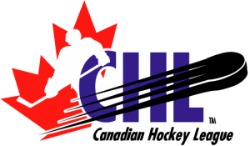 It's been two years since the first concerted effort to organize a union for players in the Canadian Hockey League.
In the summer of 2012, attempts were made to unionize players in the CHL but the attempt fizzled due to numerous issues among the union organizers.
Despite efforts by a new group, Unifor, controversy has continued to follow the unionization effort.
As new broke earlier this summer that Unifor, which was created from the merger of the Canadian Auto Workers union and the Communications, Energy and Paperworkers Union, was interested in the latest efforts, a controversial member of the previous union efforts was also reportedly involved.
Gumbley was heavily involved in the 2012 effort that failed after reports of misrepresentation and secrecy. Gumbley also recently appeared in court in Montreal on a fraud charge. He has been charged with fraud over $5,000 following a failed business venture with an ex-girlfriend and his next court date is Jan, 7.
Gumbley's involvement in the current unionization efforts has been in the form of recruitment. He was brought in by Unifor to help organize the union, beginning in the Quebec Major Junior Hockey League where Unifor would only need 50 per cent plus one to become certified.
"I was contracted to get the initial portion of the union organized and bring it to Unifor so they can take the reins from there," Gumbley told the Toronto Star earlier this month.
In an interview with the Toronto Star, Unifor president Jerry Dias initially denied Gumbley's involvement in the union efforts before retracting his statement and confirming his involvement.
The intent of the union is to help garner better medical care, insurance and guaranteed education packages for the players. Dias has also gone on record looking for better compensation for players as well.
The Ontario Hockey League has made an attempt to improve things for players.
Players now have the opportunity to apply for a reimbursement of up to $470 per month. The money can be used for expenses such as gas, clothes and food among other things. Players are also eligible to receive $1,000 for off-season training.
For education packages, players now have 18 months from the end of their overage season to use the package. Previously, players had to use the package within 18 months of their final game in the league, regardless of whether they played an overage season or not.
Unifor has had internal meetings as they attempt to unionize the roughly 1,300 CHL players. A meeting was to be held on July 9 as Unifor attempts to set leadership for a potential union but a firm date to have a meeting with players had not been scheduled at the time.
Unifor president Jerry Dias told the Canadian Press on July 9 that, "We're just nailing down the details as to what it?s going to look like, but my guess is we'll be ready to go next week."
Since then, little has been released as to a potential meeting with players.