The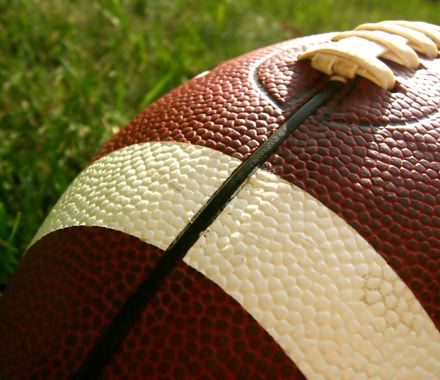 Sault Steelers remain undefeated in Northern Football Conference action but their latest win was by far the toughest one.
The Steelers needed a last-minute touchdown to squeak out a 27-26 road win over the Tri-City Outlaws on Saturday night.
The Steelers struggled in the win, falling behind early and trailing throughout much of the contest before the late-game heroics.
"We didn't play very well," said Steelers Co-coach Paul Caldbick. "We made a lot of errors and there were a lot of execution problems. We were behind pretty much the entire game and managed to score the go-ahead touchdown with about 30 seconds left in the game."
Gauthier finished the day with 268 yards rushing on 31 carries and scored three touchdowns in Saturday's win.
Gauthier's day got busier in the second half of the game as the Steelers used primarily a running game after starting quarterback Pascal Plante was forced from the game with a knee injury. Frank Weise came in for the second half of the game at quarterback.
Caldbick said the Steelers expected the game to be tougher than what they have seen to this point in the season.
"We knew coming in that we were going to have a tough time," said Caldbick. "In the last week, they signed a bunch of veterans who hadn't been in their lineup and they got them into the game. They had a good team, there's no question about it."
The win took on added meaning as the Steelers clinched home-field in the NFC quarter-final and semi-finals. Tri-City entered Saturday's game second in the NFC's West Division at 2-2.
Tri-City falls to 2-3 with the loss with three weeks left in the season while the Steelers are 5-0. Regardless of the outcome of the final three weeks, the Steelers will finish in first in the division.
Next up for the Steelers are a pair of home games, beginning on July 12 when they host the G.T.A. All-Stars