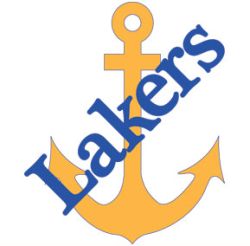 For just the second time this season, the Lake Superior State Lakers hockey team was swept.
The Lakers were swept at the hands of the Ohio State Buckeyes at Ohio State in Central Collegiate Hockey Association action. The Buckeyes beat the Lakers 3-2 on Friday before completing the sweep on Saturday with a 6-1 win.
On Friday night, Ohio State goaltender Brady Hjelle stopped 34 shots in the victory. Curtis Gedig, Tanner Fritz and Riley Simpson scored for the Buckeyes. Chris Ciotti and Ben Power scored for the Lakers in the loss. Goaltender Kevin Murdock stopped 36 shots for Lake State after relieving starter Kevin Kapalka early in the first period.
On Saturday, Ohio State opened up a 5-1 lead through 20 minutes and cruised to the victory. Alex Szczechura scored a pair of goals to pace Ohio State. Anthony Greco and Ryan Dzingel added a goal and an assist each. Simpson and Alex Lippincott also scored. Andrew Dommett scored the lone goal for the Lakers.
The Lakers return to action on Feb. 1 when they open a weekend series at Bowling Green.