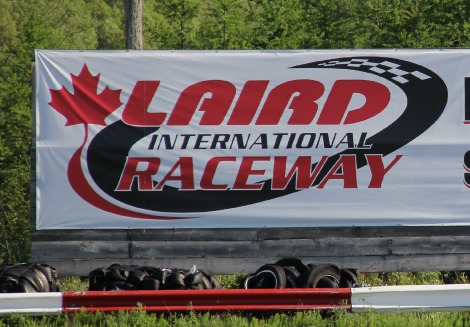 It wasn't his first time around Laird International Raceway but it was his first time doing it in the tracks top division.
Jay Palumbo, a former modified driver, stepped into the drivers seat of a Super Late Model car at Laird on Thursday night and looked like an old pro.
Palumbo got behind the wheel and proceeded to pick up a pair of checkered flags Thursday which included winning the Super Late Model Division's 20-lap feature race.
Palumbo finished ahead of Justin Jones and Keith King to take the feature win. The trio finished in the same order during the Super Late Model heat race earlier in the evening.
Jones had a busy night as he competed in the Modified Division as well where he picked up a feature win of his own ahead of veteran drivers Keenan Spurway and Kevin Oicle.
The 20-lap Factory Stock Division saw Jason Praysner beat out JP DelPaggio and Marty Devon to win the feature race.
John Carter and Damon Dubas took the feature wins in the Factory Four and Xtreme Four Divisions respectively.
Action continues with week four of racing on July 17 with a full race program.
****
HEAT RACES
Factory Four A Heat – Cody Champagne
Factory Four B Heat – Brent Fewchuk
Xtreme Four – Chase Wilson
Laird Modified – Dan Byrnes
Outlaw Modified – N/A
Factory Stock – Marty Devon
Super Late Model – Jay Palumbo
****
QUALIFYING
Factory Four – Brent Fewchuk (18.265)
Xtreme Four – Chase Wilson (16.689)
Laird Modified – Justin Jones (15.189)
Outlaw Modified – N/A
Factory Stock – Jason Praysner (15.762)
Super Late Model – Keith King (14.634)