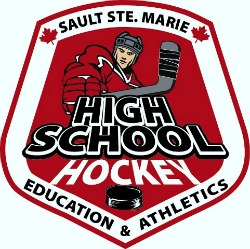 The St. Mary's Knights found their grove offensively on Wednesday night in the city high school hockey final.
After splitting the opening two games of the best-of-five series with the Korah Colts, both games finishing as 1-0 finals, the Knights blanked the Colts 6-0 in game three to take a 2-1 series lead at the John Rhodes Community Centre.
The win came as the Knights rebounded from their first loss against a local opponent this season, which saw them finish the regular season with a 20-0-0 record before sweeping St. Basil in the semi-final after a first-round bye in the playoffs.
On Wednesday night, Michael Pelland, who has surrendered just one goal in three games in the series, picked up his second shutout of the week in game three.
The lone goal given up thus far by Pelland was Jay Johnson's overtime winner with 14 seconds left in the first overtime period of game two on Tuesday night. Pelland had a light night in a 1-0 shutout in game one.
Matthew White opened the scoring for the Knights late in the first period before St. Mary's broke the game open with three goals in the second period.
Jaron Rowe finished the night with a goal and three assists. Jason Uhl had two goals and three assists while Erik Paradis added a goal and two assists to finish a big day for the Knights top line. Jarret Miller had the other goal for the Knights in the win.
Zack Quesnele, who was strong in the opening two games of the series for the Colts, saw his night end early after being ejected from the game in the second period. The penalty on the play was later adjusted and Quesnele will not face further discipline and will be available to the Colts for game four. Michael Maione came in and played the final period and a half for the Colts.
With the Colts needing a win to extend the series, game four is set for Friday night at 7:30 p.m. at the John Rhodes Community Centre. If necessary, game five, also at the John Rhodes, is Saturday night at 5:30 p.m.