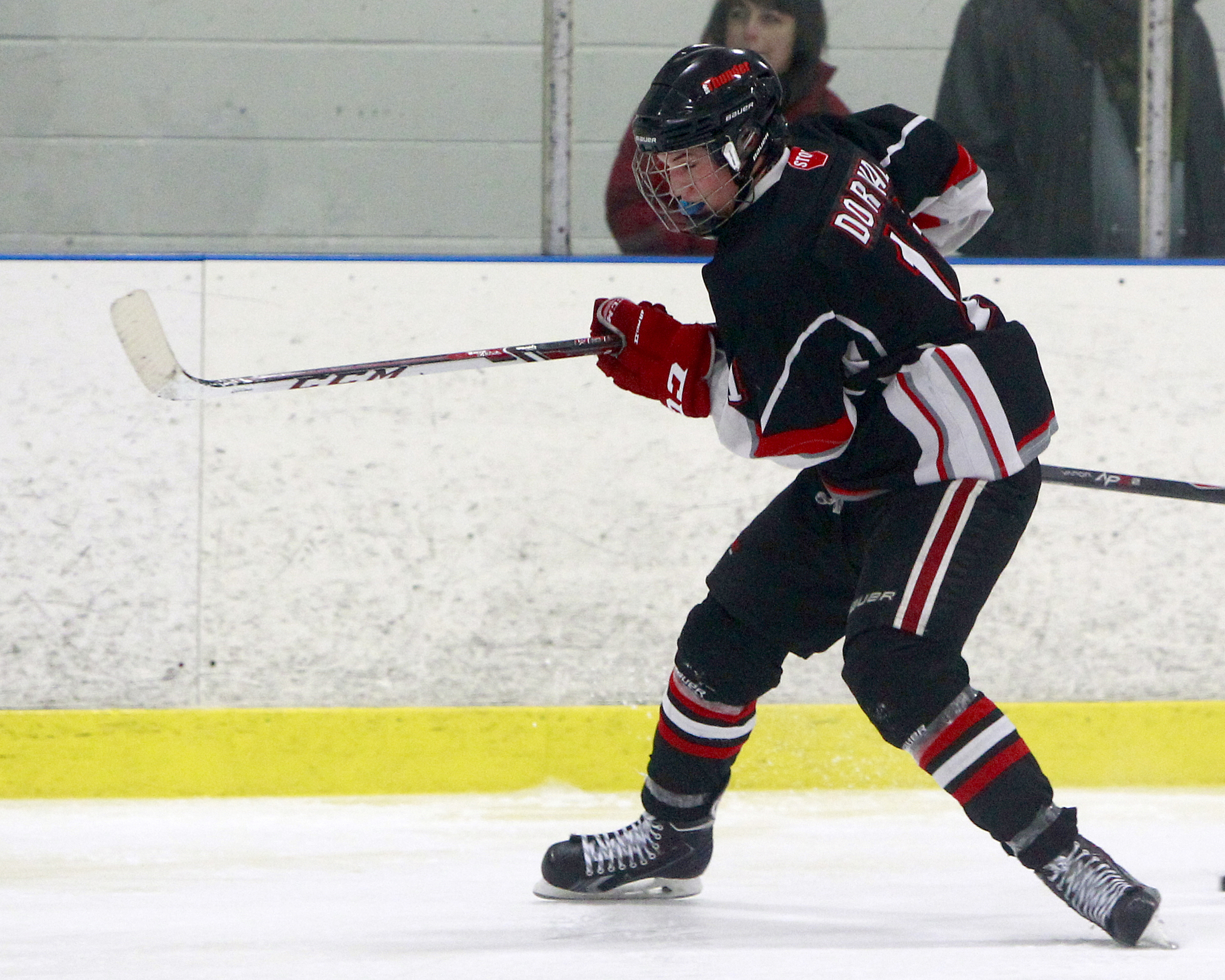 Sault Ste. Marie's Zack Dorval has signed a standard player agreement with the Ontario Hockey League's Kingston Frontenacs.
The team announced the signing on Tuesday morning.
"We are very excited to add Zack's speed, energy and never-quit attitude to our lineup," Frontenacs General Manager Doug Gilmour said in a release.
Dorval was drafted in the second round (35th overall) in the 2014 OHL Priority Selection in April.
The 16-year-old scored 48 goals and 81 points in 81 games with the Soo Thunder minor midget team in 2013-14.
"He has high-end skills and what really separated him from a lot of others was his compete level," Kingston Head Scout Jeff McKercher said. "We feel zack has what it takes to come and step into our lineup next season and contribute. He's going to be a lot of fun to watch in the coming years."
Dorval is the second Sault product to sign with an OHL team in a week. Last week, 17-year-old forward Adam McPhail signed with the Saginaw Spirit.
Photo by Brian Watts/OHL Images