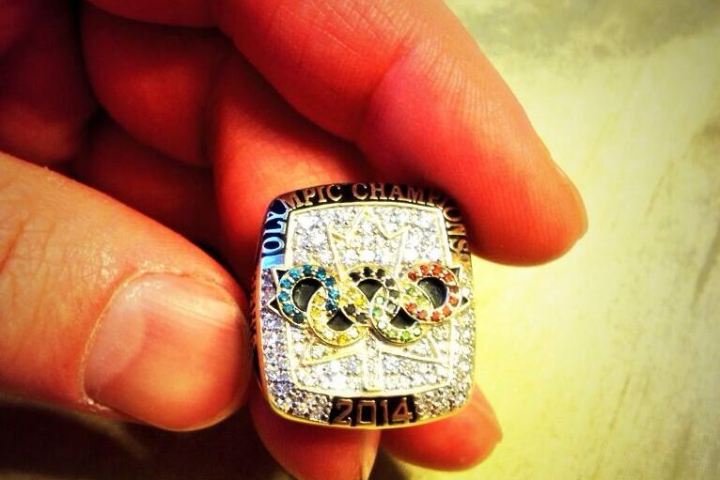 RCMP officials in Alberta are looking into the theft of an Olympic ring belonging to Sault Ste. Marie curler Brad Jacobs.
Jacobs was in Boyle, Alberta, north of Edmonton last weekend for a charity golf tournament. While there, Jacobs' motel room was one of two rooms entered.
"They took my wallet, my cellphone, the (Olympic) ring, my watch, and braclet," Jacobs told The Globe and Mail. "The only thing they didn't take was my wedding band and that's probably because they had their hands full."
The ring has an inscription that says, "Olympic Champions 2014" and "Brad Jacobs Skip."
The RCMP is asking for public assistance in locating it and getting it returned to Jacobs.
"The good thing is that (the RCMP) found my wallet," Jacobs also said. "The only thing missing was a little cash I had in there. At least I got the wallet back…maybe I'll get the ring back too."
Photo courtesy Boyle RCMP
*************************
Editor's note: Comments on the above article have been disabled due to persistent inappropriate postings. SooToday.com's View Room is available for general discussions. Please read our Terms of Service before commenting on any comment section of SooToday.com.