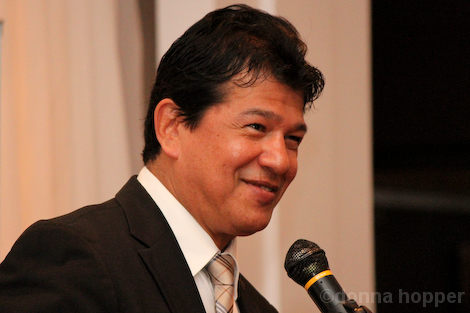 New Buffalo Sabres General Manager Tim Murray told Sportsnet television on Friday that the team plans to remove the interim tag from Ted Nolan's title with the team.
Murray said Nolan's title would change in the next few weeks.
Nolan said on Saturday that he had not officially discussed the move with Murray, saying the two had a very short discussion about it after Murray was hired on Thursday.
"Like I've mentioned before, one of these days, I hope [the 'interim' is lifted], but it's not one of my things I'm thinking about," Nolan told the Sabres website. "It's trying to get this team better right now and coaching this team to the best of my ability. Whatever happens down the road will happen, and I feel confident in my ability, but we'll see."
Nolan has an 8-11-4 record with the Sabres since he was brought on to replace Ron Rolston as the Sabres coach on Nov. 13. The Sabres had started the season with a 4-15-1 record under Rolston.
Nolan spoke highly of Murray following his hiring as the Sabres general manager.
"I really like him. He's direct. He knows people, he knows hockey players," Nolan said. "As a coach, you want a person who's going to load your arsenal up with some good talent. The only thing we have to do down the road is just open the gate and let them go."
Nolan file photo courtesy SooToday.com's Donna Hopper