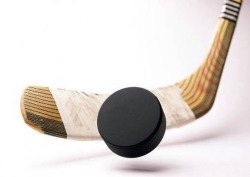 Despite the warm weather and sunny skies, hockey is still on the minds of some in the Sault Ste. Marie area.
On top of that, the sport still finds its way into the news locally as well.
It's been a busy time with the announcement of a new team that will play out of the Rankin Arena, teams making adjustments to their coaching and front office staffs and player signings.
With the Batchewana Attack becoming the latest franchise in the Canadian International Hockey League, the team announced over the weekend the signing of their first player.
Saultite Jacob Palmerio, who spent the 2013-14 hockey season with the Great North Midget League's Nickel City Sons, has signed with the Attack for the 2014-15 season, becoming the first player to commit to the Attack.
After spending a season with the Soo Thunder minor midget team in 2012-13, Palmerio made the move to major midget, posting 12 goals and 22 points in 28 games with the Sons.
The Attack announced on Monday that they have also signed defenceman Cade Nolan. Nolan played for the Soo Indians AAA major midgets during the 2013-14 season.
The Soo Thunderbirds made headlines, hiring former assistant coach Jamie Henderson in a different role by naming him assistant general manager.
Speaking of the Thunderbirds, the team recently saw a pair of players commit to university for next season. Captain Gavin Burbach will suit up for Robert Morris University-Illinois in 2014-15 while forward Darcy Haines is heading to Laurentian University next season.
On the Michigan side of the river, the Lake Superior State Lakers have rounded out their coaching staff for the 2014-15 Western Collegiate Hockey Association season.
The school has announced that Peter Aubry has been hired as an assistant coach to work with new bench boss Damon Whitten.
Aubry spent the past three seasons as an assistant coach at Mercyhurst University. His primary role will be working with the Laker defense. Aubry is the second assistant to be hired by the school. Rich Metro was hired earlier this summer as Whitten's other assistant coach.