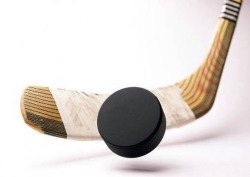 The high school hockey semi-finals open up on Wednesday night at the John Rhodes Community Centre.
The two games, originally scheduled for 6:30 p.m. and 8 p.m. on Rhodes2, have been moved to Rhodes1 and have been pushed back as well. The early game, between CASS and St. Mary's will now begin at 7 p.m. while the second game, between St. Basil and Korah, will drop the puck at 8:30 p.m.
Between games will also see league award winners honoured as well.