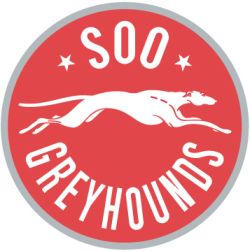 SARNIA, ONT. – The Soo Greyhounds had their opportunities but ultimately couldn't capitalize as they ended a three-game road trip on Sunday afternoon with a 4-1 loss in Sarnia to the Sting.
With the game tied at one, the Greyhounds gave up three goals in a six-minute span in the third period in the loss. With the loss, the Greyhounds return home with a win in three outings over the weekend.
The Greyhounds had an opportunity in the second period to take the lead but couldn't capitalize on a five-on-three nearly a minute long. After Sting forward Jordan Adessi was assessed an instigator penalty following a fight with Landon Schiller, Sting defenceman Connor Murphy received a double-minor for high sticking, giving the Greyhounds a two-man advantage for 53 seconds. The Greyhounds came away empty-handed on the power play and the sting took advantage in the third en route to the win.
Greyhounds goaltender Matt Murray stopped 29 shots in the loss while Trent Mallette had the lone goal for the Greyhounds.
Daniel Nikandrov, Reid Boucher, Davis Brown and Alex Galchenyuk scored for the Sting in the win. Goaltender JP Anderson stopped 29 shots.
The Greyhounds return home for three games before the Christmas break. The homestand opens Wednesday night at the Essar Centre against the Plymouth Whalers.
OTHER SCORES: Brampton 5, Erie 2; London 5, Mississauga 2; Windsor 3, Oshawa 2