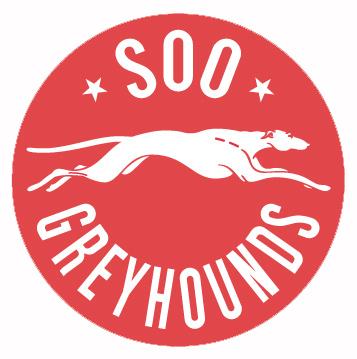 The Soo Greyhounds announced on Friday that forward Jack Kopacka has signed a standard player agreement with the organization.
The Lapeer, MI. native was the Greyhounds 8th round pick in the 2014 Ontario Hockey League Priority Selection after playing in 22 games with the Compuware U16 AAA during the 213-14 season. Kopacka had seven goals and 24 points with Compuware.
"I am ecstatic about being a part of the Soo Greyhounds organization. It is truly a dream come true," Kopacka said in a release. "The Greyhounds provide me with the best opportunity to develop into the player I strive to become. I just want to thank the whole Soo Greyhounds organization for everything they have done for me thus far."
Kopacka had plenty of good to say about his time with Compuware.
"Compuware was a great place to play. Growing up watching my brother play there, I knew one day I would be in a Compuware jersey as well," Kopacka said in a release. "The coaching staff was fantastic and I made many life-long friends from my time at Compuware. I just want to thank all the coaches and players for all the help and support they gave me."
Prior to signing with the Greyhounds, Kopacka had been selected in the United States League draft by the Sioux Falls Stampede.
In other Greyhounds prospect news, 2012 5th Round Pick Ryan Mantha had his USHL rights acquired by the Muskegon Lumberjacks.
The Lumberjacks selected Mantha in the first round of the USHL's dispersal draft after Mantha's 2013-14 team, the Indiana Ice, suspended operations at the end of the season.