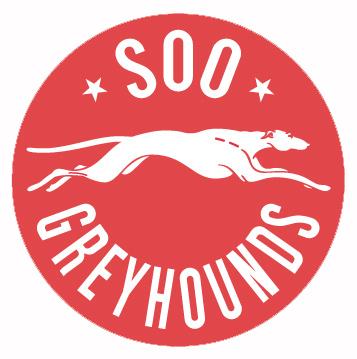 The Soo Greyhounds have added another import player to the mix for the 2014-15 Ontario Hockey League season.
As the Canadian Hockey League held its annual import draft on Wednesday, the Greyhounds selected Swedish-born defenceman Gustav Bouramman.
Bouramman played with Lulea in Sweden's J20 Elite league in the 2013-14 season where he posted a goal and three assists in 16 games.
"Gustav is a right shot defenceman who has very good mobility and, most importantly, possesses great instincts and ability with the hockey puck," said Greyhounds General Manager Kyle Dubas of the 17-year-old blueliner in a release.
Bouramman also spent time with Lulea's J18 team in the J18 Elit and J18 Allsvenskan leagues.
In the J18 Elit division, which is Sweden's highest division at the level, Bouramman had six goals and 20 points. He also had two goals and five points in the J18 Allsvenskan league.
Bouramman represented Sweden at the 2014 World Under-17 Hockey Challenge in Sydney, Nova Scotia.
"We felt it was important for us to address a need on the right side of our defence with a player who fits the way our team plays very well," Dubas also said.
Bouramman was also selected in Russia's Kontinental Hockey League draft. He was a third round selection by Metallurg Novokuznetsk.
The CHL Import Draft began shortly after 11 a.m. as the OHL's Sarnia Sting selected highly-touted Czech-born centre Pavel Zacha with the first pick.
Shortly after the selection, Zacha's agent, Allan Walsh tweeted, "Sarnia was advised that Pavel Zacha has a professional contract in Czech Republic for two more years and has no interest in playing for them."
In a second tweet, Walsh added, "Sarnia just wasted the number one overall pick in the CHL Import Draft on a player who's not coming and has a professional contract. #RookieGM."
Sarnia has declined comment on the situation.