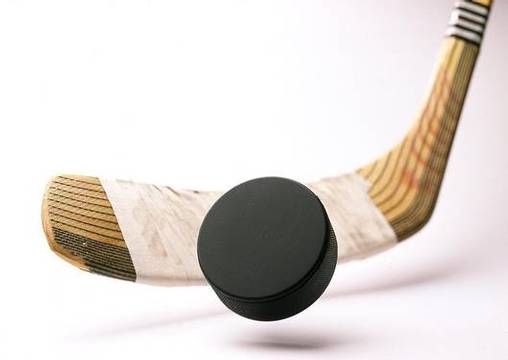 The Soo Greyhounds AAA minor bantam and pee wee returned from Chicago over the weekend with a pair of solid showings.
Both teams competed in the Nike Bauer Invitational AAA tournament in Chicago where the minor bantam returned with a title while the pee wee team placed second.
The minor bantams returned with the title after beating DYHA of Phoenix 3-1. Lucas Stefano, Gage Stepheny and Mark Tassone scored for the locals in the victory while Holden Brock set up a pair of goals. Garrett Boyonski got the win in goal for the Greyhounds.
To get to the final, the Greyhounds shut out the Suburban Stars 3-0. Matthew Reid picked up the shutout, his second of the tournament. Tassone, Nolan Makkonen and Nicholas Smith scored in the win.
Stepheny set up a pair of goals in the quarter-final as the Greyhounds beat the Afton Americans 2-1. Steven Khull and Darrell Baker scored for the Greyhounds.
The Greyhounds were a perfect 4-0 to advance into the playoff round.
To open the tournament, the Greyhounds beat the Cleveland Jr. Lumberjacks AAA 5-2. Tassone had a pair of goals in the win while Stefano, Khull and Liam Brescasin also scored. Baker had two assists in the win.
In game two, the Greyhounds beat the Dallas Ice Jets Academy 3-1 thanks to goals by Baker Khull and Stefano. Daniel Mills chipped in with a pair of assists.
The Greyhounds capped off the round robin on Saturday with wins over the Chicago Bruins 99 (3-1) and Illinois Vikings (3-0). Makkonen, Smith and Zachary Taylor scored against Chicago while Stepheny, Baker and Stefano scored against Illinois.
Khull was named tournament MVP.
The pee wee Greyhounds used a 4-0 round robin to advance to the playoff round where they would pick up identical 3-2 wins over the Mississauga Ice Dogs in the quarter-final and Team Maryland in the semi-final to advance to the title game. The Greyhounds would drop a 3-2 decision in the title game to the Tampa Bay Jr. Lightning.
In the round robin, the Greyhounds beat the Michigan Nationals 4-2, Cleveland Lumberjacks 8-0, Afton Americans 4-1 and the Vernon Hills Ice Dogs 5-4 in a game they trailed 4-0.
The bantams are back in action this weekend when they travel to Timmins while the pee wee Greyhounds next tournament action begins on Nov. 29 in the Hamilton Bulldogs Invitational