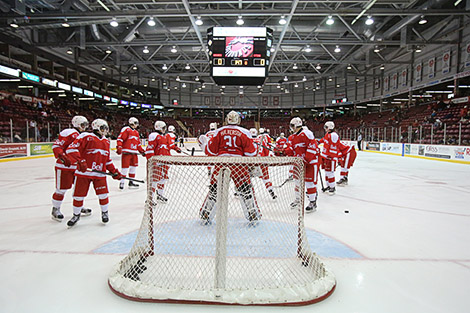 It's been three weeks since the Soo Greyhounds had their Ontario Hockey League season ended in a four-game sweep at the hands of the Erie Otters in round two of the playoffs.
With an opportunity to look back on the season that was, Greyhounds general manager Kyle Dubas credited the success of the team to a number of factors, specifically the development of the team throughout the season.
"The way the year went speaks highly of the job that Sheldon and the coaching staff have done, but most importantly, the amount of work the players have put in to maximize their development throughout the year," said Dubas. "We put a lot of young people into big-time situations and even a lot of inexperienced people (with) someone like Tyler Gaudet or even Patrick Watling in his third year in the league. You can't expect to have a whole lot of expectations put on your roster like that. Internally, we believed in it. In that regard, if you look at our roster top down, there's maybe one or two players that didn't absolutely maximize their potential and they still had good years."
Prior to the playoff exit against Erie, the Greyhounds put up a 44-17-2-5 record, good enough for top spot in the West Division and the fourth-best record in the OHL.
"We believed in it right from day one and right from last summer we believed in the team and our ability to do far more than what was expected given what we had coming back and what we had lost the year prior," said Keefe. "We were obviously disappointed that we went out in the second round the way we did but looking at the big picture it was a successful year for us. We got a lot out of our players. They developed really well and it bodes well going on into the future."
The two rounds of playoff experience was something Dubas feels can be of help down the road for some of the young roster players.
"The value of experience is so subjective," said Dubas. "When you're a young group like these guys now, that (experience) will help us down the road as we go further. They've won a series together and they've been in a high-end series against a team like Erie. Knowing what it takes and how sour the taste was when they left here after being swept by Erie will serve as a real strong driver through the summer and will push the guys to be their best when they come back to camp."
In speaking about the development of the roster during the season, Dubas spoke highly of Greyhounds 2013 first-round pick Blake Speers, a Sault native who, with 19 goals and 40 points, found himself in some good company in Greyhounds history.
"You look at the players that he's in the same benchmark as in terms of 16-year-olds that have played for our team and put up 40 points, Wayne Gretzky obviously had far more than 40 (along with) Joe Thornton, Jared McCann and Blake had 40 points at 16-years-old," said Dubas. "In Blake's case, I would bet a lot of money that he played far less than any of those other players. His commitment every day was remarkable. You could see him transform even his stature and body from when he checked in. He's a guy that we call an everydayer. He understands that it's a lot of fun when you're fully committed and invested every day and make the most of it."
With the development camp now complete, the team shifts focus to their 2014 training camp, which will open in late-August.
File photo by SooToday.com's Kenneth Armstrong