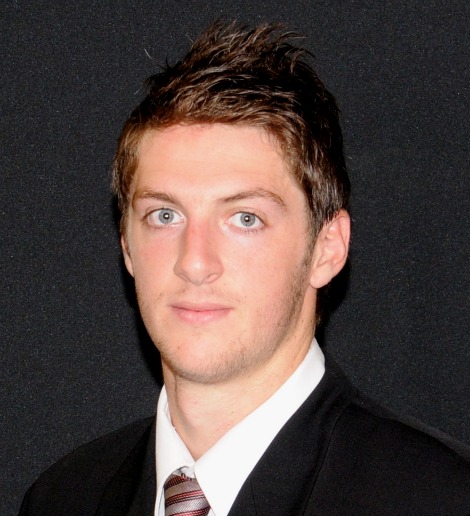 The Soo Greyhounds have named defenceman Colin Miller as captain for the 2012-13 season.
The team made the announcement on Wednesday that the overage blueliner would hold the captaincy
The overage defenceman has played in 123 career games with the Greyhounds, scoring 11 goals and 51 points and is a draft pick of the NHL's Los Angeles Kings.
"We have the fifth youngest team in the OHL this seasonand are carrying 13 sixteen and seventeen year olds right now," Greyhounds GM Kyle Dubas said in a release. "That makes it extremely important that the captain of our club provides an example that we want the younger players to follow for years to come. Early in training camp, Colin along with the rest of the leadership group did such a wonderful job of bringing the group together with the other members of the leadership group."
Said Hounds Head Coach Mike Stapleton, "Colin has showed me during the last 15 months that he comes to work every day, and represents our club very well both on and off the ice. You never have to worry about Colin's effort level in the classroom, community, weight room, and on the ice. His example is one that we want all of our players to follow and that, to me, is the definition of a captain.
Serving as assistant captains will be Ryan Sproul, David Broll and Darnell Nurse. Sproul will serve as captain in games Miller is out of the lineup. Miller is currently expected to be out up to a month due to a foot injury.
Dubas added, "It is during tough times that true leaders really step up and bring a team together, and these young men who have been named captains today all have shown our staff those qualities over their time here, but this season especially."
The team also noted that veteran defenceman Alex Gudbranson and overage forward Brandon Alderson will be assistant captains should Sproul, Nurse or Broll be out of the lineup.
Photo courtesy Ontario Hockey League