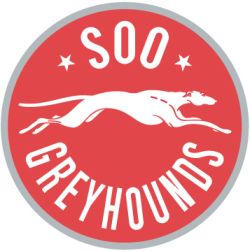 The newest face on the Soo Greyhounds bench has over 800 games of National Hockey League experience.
Joe Cirella was hired by the Soo Greyhounds as the teams new assistant coach in an announcement made on Thursday morning. Cirella replaces former assistant coach Nick Warriner, whose contract expired at the end of the 2011-12 season and was not renewed.
"When we set out our plan to hire an assistant coach we had a very specific and narrow description of the type of coach and person we were looking for," Greyhounds GM Kyle Dubas said in a release. "We felt our program needed a coach with tremendous playing and coaching experience across many levels of hockey, with a preference towards that person having played and coached defence with tremendous knowledge of defensive systems."
Cirella played three seasons in the Ontario Hockey League with the Oshawa Generals, and captained the Generals as they won the 1983 OHL title.
Cirella was a former first round pick of the Colorado Rockies and spent 14 years in the NHL. Cirella's 828-game NHL career saw his play for six teams – Colorado, New Jersey Devils, Quebec Nordiques, New York Rangers, Florida Panthers and Ottawa Senators.
"I'm extremely excited and looking forward to working with Mike, Kyle and the Soo Greyhounds organization. Through the drafts, and moves they have made, I believe we have a culture to produce results," Cirella said in a release. "They have really opened their arms to me joining the club and I can't wait to begin work with them and get into the community."
Cirella's coaching experience includes a season with the Florida Panthers (1997-98) and seven seasons with the Oshawa Generals (1998-99 to 2003-04 and 2010-11 to 2011-12). He also spent the 2009-10 season as a defensive consultant with the OHL's Peterborough Petes.
The hiring of Cirella completes the Greyhounds coaching staff with Cirella, Seamus Kotyk and Mike Oliverio serving as assistants to head coach Mike Stapleton.