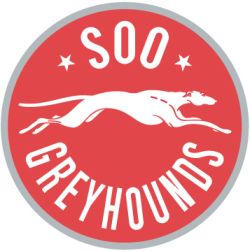 The Soo Greyhounds continued their winning ways on Thursday night in an important game in Brampton against the Battalion.
After puck drop was delayed by nearly an hour after the Greyhounds late arrival to the arena, the road team overcame an opening-minute goal to pick up a 5-1 win in Ontario Hockey League action.
The win moves the Greyhounds into top spot in the OHL's West Division, one point ahead of the Plymouth Whalers though the Whalers hold a pair of games in hand on the Greyhounds. The win took on added importance as the Sarnia Sting, who trailed the Greyhounds by a point and the Whalers by two, also won on Thursday night.
Ryan Sproul set up three goals for the Greyhounds in the win to continue his strong play offensively of late. Colin Miller scored a pair of goals. Brandon Alderson (one goal, one assist) and David Broll (two assists) also had multi-point games for the Greyhounds. Sergey Tolchinsky also scored for the Greyhounds.
For the Greyhounds Alderson extended his points streak to 11 games while Sproul now has points in eight-straight games.
Justin Nichols got the start and stopped 19 shots for the Greyhounds (29-19-2-2).
Francis Menard scored the lone goal for the Battalion in the loss.
Goaltender Matej Machovsky stopped 24 Brampton (24-19-3-6).
The Greyhounds return to action on Saturday night when they face the Peterborough Petes at the Peterborough Memorial Centre.
For full details from all of Thursday's OHL action, click here.