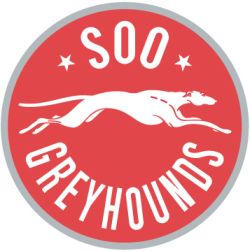 WINDSOR, ONT. – The Soo Greyhounds saw their first action under new coach Sheldon Keefe on Thursday night in Windsor.
The Greyhounds opened up a 2-0 lead in the second period but couldn't hold on as the Spitfires scored three unanswered goals to beat the Greyhounds 3-2 in Ontario Hockey League action.
Sergey Tolchinsky and Michael Schumacher scored for the Greyhounds while goaltender Matt Murray stopped 34 shots in the loss.
Ben Johnson and Brady Vail scored second-period goals for Windsor to tie the game up at two after two periods. Kerby Rychel proceeded to score the game-winner in the third period with just over four minutes remaining in regulation time.
Spitfires goaltender Jaroslav Pavelka stopped 38 shots in the win.
The Greyhounds were scoreless in two power play attempts while the Spitfires scored once in three power plays.
The Greyhounds return to action on Saturday night in Saginaw against the Spirit.
OTHER SCORES: London 4, Brampton 3; Niagara 9, Ottawa 0; Peterborough 3, Kingston 3 (OT); Sarnia 3, Saginaw 0; Barrie 5, Sudbury 2