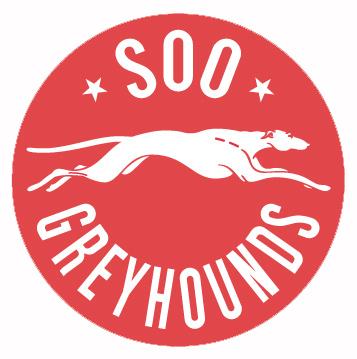 For the Soo Greyhounds, their season-opening three-game homestand has been positive despite ending on a sour note.
The Greyhounds dropped a 4-3 shootout decision to the Barrie Colts on Saturday night at the Essar Centre in Ontario Hockey League action, ending a three-game homestand with a pair of wins and a shootout loss.
The game found its way to overtime, and eventually the shootout, thanks to a pair of third period goals by Sergey Tolchinsky to tie the game at three.
"Down two going into the third against a team like that with the level of experience they have, I was happy with the way our guys fought back," said Greyhounds coach Sheldon Keefe. "There was different things that happened through the game where we maybe could have taken control of the game early or gotten the second point but that's a big point for our guys. They really showed some fight."
Said Colts coach Dale Hawechuk: "We knew they were going to push back being down 3-1. There were a couple of penalties that we took in the offensive zone that just killed our momentum. We came out great in the third period to start. We had some big shifts where we really held them in."
Mitchell Theoret had the shootout winner for the Colts while Zach Hall and Andreas Athanasiou also scoring on Greyhounds goaltender Matt Murray. Andrew Fritsch and Jared McCann scored in the shootout for the Greyhounds.
Tolchinsky finished the night with three goals in the loss for the Greyhounds. Murray stopped 25 shots.
"Early in the game we didn't give up a lot of shots but it seemed like almost everything we gave up was a quality chance," said Keefe. "He was really strong early. ON the two power play goals, there isn't anything he can do and on the five-on-five goal it was a turnover, quick loss of coverage and the guy got open back door. It was tough for him to give up three because he played better than that. He settled us and kept the game close."
Hall had a goal and an assist while Erik Bradford and Aaron Ekblad also scored for the Colts in the win. Goaltender Alex Fotinos stopped 30 shots.
"He was steady and solid," Hawerchuk said of his goaltender. "He made the save in the shootout for us. It's his first year starting and I always say in junior hockey is there's always an adjustment period when guys go from secondary roles into primary roles and we have to live through that."
The Greyhounds finished the night one-for-eight on the power play while also giving up a pair of power play goals to the Colts in their four man-advantage opportunities.
"We need to produce there," Keefe said of the power play opportunities. "Special teams win and lose you a lot of games. We had our chances early on."
Next up for the Greyhounds is a three-game road trip that begins on Thursday night in Ottawa.
To check out SooToday.com's live blog of tonight's game, click here.