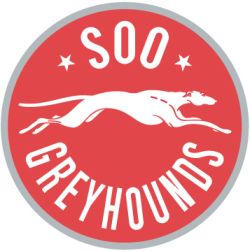 OWEN SOUND, ONT. – The Soo Greyhounds dropped under .500 for the first time on Saturday night.
The Greyhounds dropped a 7-5 decision to the Owen Sound Attack on Saturday night in Ontario Hockey League action. With the loss, the Greyhounds record fell to 9-10-1-0.
Former Greyhound Dan Catenacci led the way for the Attack in the win with a goal and four assists while Cameron Brace had a goal and two assists in the win. Jaden Lindo and Joseph Blandisi added a goal and an assist each while Gemel Smith, Zach Nastasiuk and Kurtis Gabriel also scored.
Attack goaltender Jordan Binnington stopped 33 shots.
David Broll and Sergey Tolchinsky each scored a pair of goals for the Greyhounds while Brandon Alderson had a goal and an assist in the loss. Nick Cousins chipped in with two assists.
Justin Nichols got the start for the Greyhounds and stopped 36 shots.
The Greyhounds wrap up their road trip on Sunday afternoon in London against the Knights in a 2 p.m. start.
OTHER SCORES: Erie 6, Oshawa 1; Niagara 5, Peterborough 2; Saginaw 4, Belleville 3 (OT); London 5, Plymouth 0; Brampton 4, Barrie 3