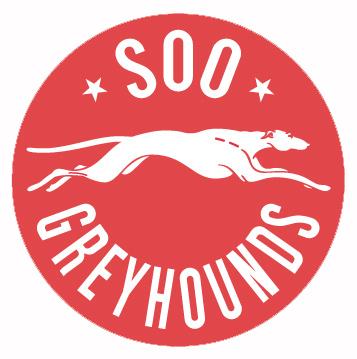 As a four-game road trip continues for the Soo Greyhounds, some young players are getting their chance in the limelight.
That includes rookie goaltender Brandon Halverson, who backstopped the Greyhounds to a 5-1 win over the Windsor Spitfires in Ontario Hockey League action on Sunday.
Halverson stopped 33 Spitfires shots in the victory.
"He was excellent," Greyhounds coach Sheldon Keefe said of Halverson. "It was his first time playing back-to-back and it's not easy to do this time of year. We've got people out of the lineup and perhaps not playing quite as hard or strong defensively. It's a natural instinct for guys to let up a little bit. That\s tough on a goalie, especially a young one, but he was excellent."
The Greyhounds broke the game open in the third period scoring four times in a 10-minute span to break a 1-1 tie through 40 minutes.
"We played really slow and soft in the second period and they had us on our heels quite a bit," said Keefe. "We were really good in the first period. We got into penalty trouble a bit until we got the first power play 10 minutes in. Five-on-five, we outshot them 12-1 in the period. Our first period was really good."
Sergey Tolchinsky had a goal and three assists to pace the Greyhounds offensively in the win while Jared McCann added a goal and an assist. Tyler Hore, Darnell Nurse and Jean Dupuy also s cored for the Greyhounds in the win.
The Greyhounds finished the game 2-for-5 on the power play while holding the Spitfires off the scoresheet in nine power play attempts.
"It was really good again, particularly in a game like today where if they're not sharp, our penalty killing and goaltending, it's a much different hockey game. At one point during the second period, the penalties were 7-1 in penalties against us for Windsor so it the penalty kilss is not getting it done, it's a different game. It allowed us to hang around and then our power play came through."
Josh Ho-Sang had the lone goal for the Spitfires in the loss while goaltender Dalen Kuchmey stopped 26 shots.
The win improves the Greyhounds record to 42-17-1-5 with the win while the Spitfires drop to 36-26-3-0 with the loss.
The Greyhounds wrap up their road schedule on Wednesday night in Saginaw when they take on the Spirit in a 7:11 p.m. start. The team will then finish up their regular season schedule on home ice against the Spirit on Friday and London Knights on Sunday afternoon.
With files from Gerry Liscumb Jr. (Soo Greyhounds)