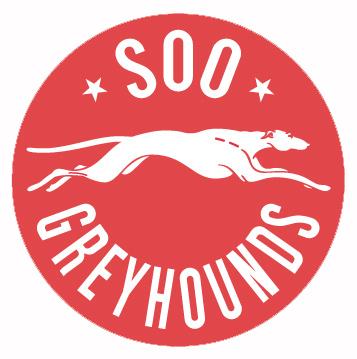 A three-game road trip wrapped up for the Soo Greyhounds on Sunday afternoon in a fashion similar to the way the weekend kicked off.
The Greyhounds trip ended in Mississauga on Sunday afternoon with a 4-2 loss to the Steelheads at the Hershey Centre.
The Greyhounds outshot the Steelheads 33-17 in the loss but couldn't capitalized.
"Early on, we had great opportunities and great looks at the net with just us and the puck looking at the goaltender and not only did we not score, we missed the net entirely on a couple of great chances that could have broke the game open," said Keefe. "That's really the story of the trip for us. We outshoot our opponent in all three games, don't give up much defensively in the course of the three games. You don't win hockey games scoring two and three goals unfortunately."
Mississauga goaltender Spencer Martin stopped 31 shots in the win. Bryson Cianfrone had a goal and an assist for Mississauga while Trevor Carrick, Damian Bourne and Dylan Smoskowitz also scored.
"The first goal against was a puck handling mistake from Halvy," said Keefe. "He forced the puck into a crowded area. The turnover was a quick shot onto an empty net. The second and third goals were off defensive breakdowns from us. (Mississauga) was opportunistic. The chances they did have, they made the best of them."
Keefe said the atmosphere around the Hershey Centre played a role in the game "lacking emotion.
"The whole game lacked emotion," said Greyhounds coach Sheldon Keefe. "Part of it was the overall lack of atmosphere in the building and maybe in part due to two teams who haven't played each other yet this year. The game lacked emotion and we allowed that to impact us negatively. We just really lacked urgency in the game. I don't think we played poorly by any means. We gave up a season low 17 shots against and didn't give up very much. We were only adequate and adequate is not enough."
Kyle Jenkins and Michael Bunting completed the scoring for the Greyhounds while Sergey Tolchinsky set up both goals in the loss. Brandon Halverson stopped 13 shots for the Greyhounds.
The Greyhounds return to action on Wednesday night when they host the Sarnia Sting at the Essar Centre.
For Keefe, he hopes the return of a pair of players will help the Greyhounds offensively, which is a part of their game that struggled on the road trip.
"Offensively, we haven't been all that sharp since coming back from Christmas so hopefully getting Blake Speers and Jorgen Karterud back in the lineup will give us a little bit of a spark," Keefe said.