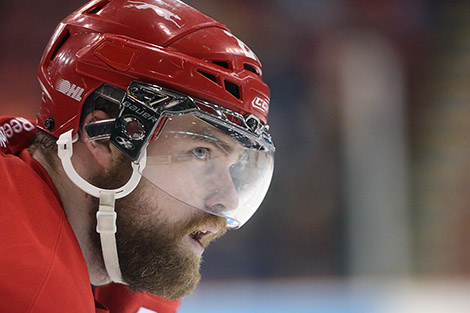 Soo Greyhounds defenceman Alex Gudbranson was recently involved in a project that helps bring new hockey equipment to people on the far north.
Along with Project North, Gudbranson was in Arctic Bay, Nunavut last week to help hand out equipment to young players in the northern hamlet of roughly 700 people.
Project North is a not-for-profit organization that has been working since 2009 to gather equipment, which is then donated to players in various northern communities. Since beginning the operation, over $500,000 worth of equipment has been donated in 15 different communities. The program is supported by the National Hockey League Player Association's Goals and Dreams fund.
The veteran Greyhounds defenceman got the opportunity to participate in the program after his older brother Erik, a defenceman with the Florida Panthers, was forced to withdraw after being named to Team Canada for the World Hockey Championship, which is currently going on in Belarus.
The younger Gudbranson also was able to work with the young players on an outdoor rink as part of the program.
File photo by SooToday.com's Kenneth Armstrong