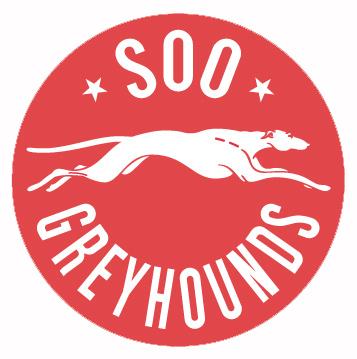 As the Ontario Hockey League trade deadline looms, the Soo Greyhounds have acquired forward Bryan Moore from the Sarnia Sting.
Moore, 19, has career highs offensively this season with the Sting, scoring 11 goals and 33 points in 31 games in Sarnia.
The Indian Trail, North Carolina native had 22 goals and 30 points last season in 64 games with the Sting. Moore had 22 goals and 63 points in 95 career games with the Sting over two seasons.
"Bryan has really elevated his performance this season, and is amongst the top 15 forwards in the league in even-strength points per game. Bryan plays the game with great speed and is relentless with the puck in driving it towards the opposition goal and relentless without it in getting it back," Greyhounds General Manager Kyle Dubas said in a release. "Bryan has been a fixture in Sarnia's top scoring group this season and we envision him playing the same role with us here in Sault Ste. Marie."
The trade also sees the Greyhounds acquire 18-year-old defenceman Tyler Hore in the deal.
Hore was in his first full season with the Sting after being acquired last season from the Oshawa Generals. In 36 games with the Sting this season, Hore had three goals and 13 points. In 93 career games, Hore had four goals and 26 points in two seasons in the OHL.
"Tyler is a defenceman that our hockey operations staff has liked a lot in all of our viewings. This season he has shown the ability to effectively move the puck up the ice and produce on the power play," Dubas said of the newly acquired defenceman. "As a late 1995 birth in just his 2nd season playing versus excellent competition, Tyler has continued to show excellent potential and we look forward to helping Tyler to maximize his potential in Sault Ste. Marie as a member of our Program."
In exchange for Moore and Hore, the Greyhounds have sent defenceman Kevin Spinozzi to the Sting.
Spinozzi had three goals and 13 points with the Greyhounds this season in 41 games. In 63 career OHL games, Spinozzi had 15 points in 63 games.
"It is very difficult to part with a young student-athlete like Kevin Spinozzi, but we feel that this deal will allow him to progress greatly in a significant role in Sarnia along the same trajectory that he has shown this season with our program," Dubas said of Spinozzi. "Kevin has been an excellent student and member of the community while in Sault Ste. Marie and is a very good prospect for the upcoming NHL Draft."
The Greyhounds and Sting are set to face off on Wednesday night in Sault Ste. Marie.