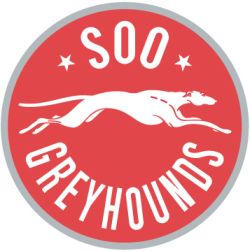 The Soo Greyhounds wrap up a three-game homestand Wednesday night as they host the Saginaw Spirit.
The game has added meaning as the two teams are in a battle for positioning in the Ontario Hockey League's Western Conference.
The two teams currently sit tied with 21 points though the Greyhounds hold the higher seed due to wins.
The Greyhounds roster will receive a boost in the game as Ryan Sproul will return to the Greyhounds lineup. Sproul was lost to the Greyhounds after suffering a fracture in his left arm on Oct. 6 against the Sarnia Sting.
The initial prognosis was that Sproul would be lost to the team for eight to 12 weeks meaning Wednesday marks an early return to the lineup for the Detroit Red Wings prospect who was second in team scoring at the time of the injury.
Also on Tuesday, the Greyhounds announced that 19-year-old defenceman Matt Fuller was placed on waivers. In 14 games this season, Fuller had two goals and four penalty minutes.
As for the Spirit, the team has been without overage forward Garret Ross since a 5-4 shootout loss to Kingston on Nov. 11.
Goaltender Jake Paterson has been among the OHL's busiest goaltenders having appeared in 1.210 minutes between the pipes for the Spirit, fourth most in the league.
The Greyhounds are coming off a 9-2 win on home-ice over the Sarnia Sting, a win that snapped a six-game losing streak for the Greyhounds. The Spirit dropped a 4-1 decision to the Brampton Battalion at home on Saturday night and have lost three of four entering action on Wednesday night. The Greyhounds won the two previous matchups between the two clubs, beating the spirit 3-2 in overtime in Saginaw on Sept. 29 before beating the Spirit 6-5 four days later at the Essar Centre.
The Greyhounds enter Wednesday with a 10-12-1-0 record after Sunday's win over the Sarnia Sting while the Spirit are 9-12-2-1.
Gametime is set for 7:07 p.m.