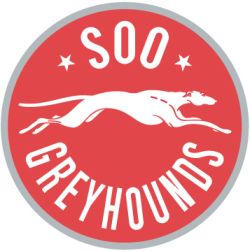 A three-game homestand continues for the Soo Greyhounds on Sunday night as they host the Sarnia Sting.
The Greyhounds have struggled in losing six straight games after a 4-3 loss to the Brampton Battalion on Friday night. The loss dropped the Greyhounds to 9-12-1-0 entering action on Sunday.
Meanwhile, the Sting enter Sunday's game with a 12-8-0-2 record and sit in top spot in the Ontario Hockey League's West Division. The Sting have won seven of 10 coming in and are among the top road teams in the OHL. In 11 games away from the RBC Centre in Sarnia, the Sting have posted an 8-2-0-1 record.
Sunday will mark the second appearance on Essar Centre ice for the Sting, who beat the Greyhounds 6-3 on Oct. 6th.
Thanks to the NHL lockout, the Sting have benefitted from having goaltender JP Anderson and Alex Galchenyuk in the lineup. Anderson, an overage goaltender, was a free agent signing by the San Jose Sharks and was eligible to play in the American Hockey League this season. With goaltender spots filled in Worcester (AHL) and San Francisco (ECHL), Anderson has seen action in 18 games for the Sting, posting nine wins and a 2.87 goals against average.
Galchenyuk is in a different situation as the third-year forward and Montreal prospect is not eligible to turn pro, unless he spends the season in the NHL. Despite suiting up in just two regular season games and six playoff games last season, Galchenyuk was drafted by the Montreal Canadiens in June and was expected to at least start the season in the NHL.
Instead, Galchenyuk is among the OHL's top players, posting 13 goals and 35 points thus far to lead the Sting in scoring.
The Sting also feature New Jersey Devils prospect Reid Boucher and Phoenix prospect Connor Murphy.
The two teams have faced each other three times thus far with the Sting winning two of three.
Galchenyuk leads all scorers in the three games with three goals and seven points while Andrew Fritsch leads all Greyhounds scorers with four points.
Puck drop on Sunday night is set for 7:07 p.m.