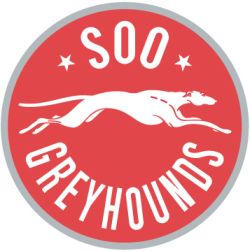 The Soo Greyhounds will be looking to take advantage of the situation on Saturday night against the Niagara IceDogs.
The Greyhounds will host the IceDogs in a game that sees the visitors without three of their top players.
The IceDogs are without defenceman Dougie Hamilton and forwards Ryan Strome and Brett Ritchie as they travel to Sault Ste. Marie. All three are suiting up for Team Canada at the 2013 World Junior Hockey Championships in Ufa, Russia.
The Greyhounds roster is primarily in tact though the team will be without Jared McCann, who is suiting up with Team Ontario at the World Under-17 Hockey Challenge in Quebec. Niagara rookie goaltender Brent Moran is also with Team Ontario.
The game marks a return to action for the Greyhounds after the Christmas break. The IceDogs returned to action on Friday night in Sudbury with an overtime win over the Wolves. Steven Shipley scored the winner for the IceDogs while Jesse Graham had a goal and two assists in the win.
The IceDogs enter action on Saturday night with a 21-13-1-1 record and sit fourth in the Ontario Hockey League's Eastern Conference. The Greyhounds, seventh in the Western Conference, hold a 17-16-2-0 record as the unofficial second half of the season opens.
The game begins a busy three-games-in-three-days stretch for the Greyhounds. After Saturday's game, the Greyhounds travel to Sudbury on Sunday afternoon and then return home for a 4 p.m. game against the Saginaw Spirit.
The Greyhounds entered the Christmas break having won four of five games under new coach Sheldon Keefe and look to keep the streak going as they've won three straight.
The team is currently in a logjam in the Western Conference standings as five points separates the sixth-seeded Plymouth Whalers from the ninth-seeded Saginaw Spirit.
Puck drop on Saturday night against Niagara is 7:07 p.m.
***********************
Game Day Preview Proudly Sponsored by WINMAR:
Call WINMAR today at 705 946 8765 or click here for WINMAR Sault Ste. Marie!