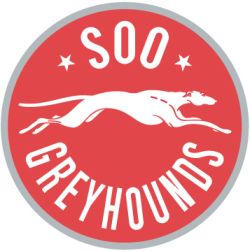 Many eyes in the Ontario Hockey League will be on Windsor tonight as the Soo Greyhounds take on the Windsor Spitfires.
That's when Sheldon Keefe will begin his run as coach of the Greyhounds after being hired by the team on Monday. Keefe replaces former coach Mike Stapleton and will coach his first game on Thursday night.
Keefe takes over a team that enters the game with a 13-14-2-0 record and currently sits third in the West Division and seventh in the Western Conference, tied with the Spitfires. The Spitfires enter action on Thursday with an 11-12-1-5 record. Both teams have 28 points. The Saginaw Spirit also sit tied with the Greyhounds and Windsor at 28 points. The Greyhounds and spirit face off on Saturday night.
Despite holding a 4-5-1 record in their last 10 games, the Greyhounds have all four wins and the overtime loss in their last seven games.
The Spitfires have won both meetings between the two clubs this season, beating the Greyhounds 3-2 in Sault Ste. Marie on Sept. 22 and 7-4 in Windsor on Oct. 11.
Michael Clarke of the Spitfires leads all scorers in games between the two clubs with three goals and five points in two games. Nick Cousins has four points in two games against Windsor this season.
Kerby Rychel leads the Spitfires in scoring with 17 goals and 29 points in 29 games. Nick Cousins leads the Greyhounds with 11 goals and 40 points, also in 29 games.
The weekend road trip for the Greyhounds will be the final weekend with the Greyhounds for defenceman Ryan Sproul, who will leave for the Canadian National Junior Team selection camp this weekend.
Sproul enters Thursday night with points in six straight games. The veteran defenceman has four goals and eight points in six games since returning from injury on Nov. 21. Overall, Sproul has five goals and 17 points in 13 games.
Puck drop tonight in Windsor is set for 7:05 p.m.
Around the league, five other games are on the schedule. Brampton hosts London; Niagara is home to Ottawa; Kingston is in Peterborough; division-rivals Saginaw and Sarnia face in Saginaw; while Barrie is hosting Sudbury.
***********************
Game Day Preview Proudly Sponsored by WINMAR:
Call WINMAR today at 705 946 8765 or click here for WINMAR Sault Ste. Marie!