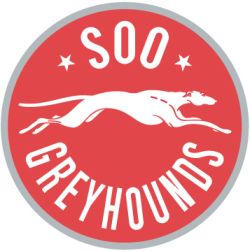 With the Ontario Hockey League trade deadline set for noon on Thursday, players on the Soo Greyhounds and Sarnia Sting will see their minds taken off trade possibilities as they take to the ice on Wednesday night at the Essar Centre.
The two teams take to the ice as one of four games on the OHL schedule tonight, ahead of the Thursday deadline.
The Sting enter action on Wednesday night as one of the league's hottest teams. The team has seven wins in their last 10 games and have won four straight games. The winning streak opened with a 6-5 overtime win in London, ending the Knights winning streak on New Years Day.
The hot streak has allowed the Sting to maintain their hold on top spot in the West Division with a record of 24-13-0-3 and 51 points. The Sting currently sit five points ahead of second-place Plymouth and eight points ahead of the Greyhounds, who sit third in the division.
The Whalers are also in action on Wednesday night as they travel to Saginaw to take on the Spirit.
For the Sting, whether Alex Galchenyuk will be with the tam as they travel north is up in the air. Galchenyuk, a first-round pick of the Montreal Canadiens, will be joining the Canadiens training camp this weekend.
No word on who will get the start for the Sting in goal as rookie Knicholas Dawe has started three-straight games, all wins.
Wednesday marks the opening of a three-game homestand for the Greyhounds that continues this weekend with games against the Mississauga Steelheads on Saturday and London Knights on Sunday.
The other two games on the OHL schedule on Wednesday include Erie hosting Owen Sound and Ottawa hosting Oshawa.
***********************
Game Day Preview Proudly Sponsored by WINMAR:
Call WINMAR today at 705 946 8765 or click here for WINMAR Sault Ste. Marie!