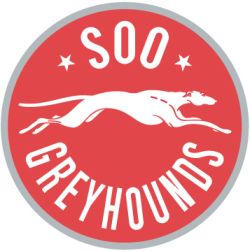 A three-game homestand continues for the Soo Greyhounds on Friday night as the Erie Otters make their lone appearance at the Essar Centre.
The Greyhounds enter Friday night on the heels of a shootout win over the Sudbury Wolves on Wednesday night.
David Broll and Brandon Alderson had a goal and two assists each in the win. Andrew Fritsch had the shootout winner for the Greyhounds.
The Otters were also in action on Wednesday night, dropping a 4-3 decision to the Plymouth Whalers in overtime at home. J.P. Labardo had a pair of goals while Connor McDavid had a goal and an assist in the loss.
Friday will mark the second of two regular season meetings between the Greyhounds and Otters. The two clubs met in Erie on Oct. 26 with the Greyhounds coming out with a 6-5 shootout victory. Fritsch had the shootout winner in a game that saw the Greyhounds fall behind 3-0 thanks to a natural hat trick by Connor Brown.
Darnell Nurse had a pair of goals for the Greyhounds while Nick Cousins set up three goals in the win.
Greyhounds fans will get their first look and 15-year-old Connor McDavid on Friday night. Last spring, McDavid became the third player in Ontario Hockey League history to be granted exceptional player status, allowing the Otters to select the phenom with the top pick in the OHL Priority Selection.
John Tavares was the first player to be granted exceptional player status in 2009 while the Barrie Colts selected Aaron Ekblad as an exceptional player in 2011.
McDavid currently has 15 goals and 34 points in 27 games with the Otters, which is good for second on the team behind Brown.
The Otters also feature goaltender Oscar Dansk, who is among league leaders in shots faced, saves, and minutes this season.
Game time on Friday night is set for 7:07 p.m.
Friday marks game two of a three-game homestand for the Greyhounds that concludes on Saturday night when the Greyhounds host the Owen Sound Attack.
***********************
Game Day Preview Proudly Sponsored by WINMAR:
Call WINMAR today at 705 946 8765 or click here for WINMAR Sault Ste. Marie!