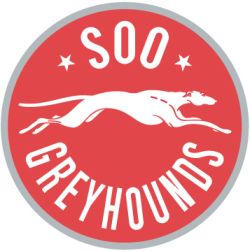 Sheldon Keefe will get his first taste of coaching the Soo Greyhounds at home on Wednesday night when the Plymouth Whalers make their second appearance on Essar Centre ice.
Wednesday night sees the Greyhounds open a three-game homestand that will take the team into the Christmas break.
The Greyhounds will be without defenceman Ryan Sproul for the game as he attends the Canadian National Junior Team selection camp in Calgary. The good news is that, while the team will be without one defenceman, another will return to the lineup as Chris Buonomo will be in the lineup on Wednesday night. Buonomo returns after serving a 15-game league-imposed suspension that began on Nov. 3rd.
The Whalers also find themselves missing an impact player due to the Canadian selection camp as Washington Capitals prospect Tom Wilson is among the forwards in camp.
The Whalers also feature a pair of players that will depart later this week for the American National Junior team selection camp. Forwards Stefan Noesen and Ryan Hartman are slated to be among the 27 players in camp, which begins on Dec. 16 in New York City.
Whalers forward Rickard Rakell is expected to be among the players selected for the Swedish team when the World Junior Hockey Championship opens in Ufa, Russia on Boxing Day.
The Whalers have struggled of late having lost four straight, though two of the losses came by way of the shootout while they also lost in overtime in the mix. The Greyhounds, meanwhile, are coming off a road trip that saw them go 1-2.
The Greyhounds and Whalers have met twice this season with the Greyhounds prevailing in both games.
The Greyhounds opened the season with a 6-5 overtime win at the Essar Centre back in September on an overtime goal by Brandon Alderson. Andrew Fritsch scored the overtime winner on Oct. 13 when the Greyhounds beat the Whalers 3-2 in Plymouth.
The Whalers enter the game with a record of 14-9-4-3 which leaves them second in the West Division and sixth in the Western Conference with 35 points. The Greyhounds are 14-16-2-0 and sit fourth in the West Division and eighth in the Western Conference.
Puck drop on Wednesday night is set for 7:07 p.m.
***********************
Game Day Preview Proudly Sponsored by WINMAR:
Call WINMAR today at 705 946 8765 or click here for WINMAR Sault Ste. Marie!