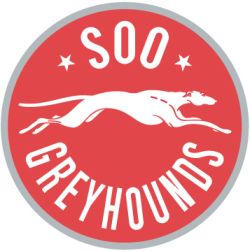 It will be a rivalry renewed when they Windsor Spitfires roll into Sault Ste. Marie to take on the Soo Greyhounds on Friday night at the Essar Centre.
The last time the Spitfires were in town, the final minutes of action were as intense as ever in a 4-1 Greyhounds win. The final minutes of the game featured five game misconducts, a fight as the third period ended and numerous other skirmishes.
The game also featured a heated conversation between the two benches as Greyhounds coach Sheldon Keefe had some words for Windsor coach Bob Boughner. Following the game, Boughner told reporters that Keefe had accused the Spitfires of sending players on the ice to fight in the final minutes of the game, something Boughner denied doing.
Friday night marks the first game between the two clubs since that meeting in mid-December. The Greyhounds are 8-3-0-1 since then and are 12-5-0-1 since Keefe took over for Mike Stapleton in early-December. During that time, the Greyhounds have won eight-straight on home ice.
The Spitfires will be without one of their marquee acquisitions when they take the ice on Friday night as defenceman Slater Koekkoek has been shut down for the season after recent shoulder surgery. Koekkoek was acquired from the Peterborough Petes at the OHL's trade deadline.
The Spitfires added Koekkoek to their lineup at the deadline as well as acquiring Remy Giftopoulos from Ottawa with the intention of getting into the playoffs. The team currently sits four points behind Saginaw for the eighth, and final, playoff spot in the OHL's Western Conference.
Both teams will be scoreboard watching as well on Friday night as all five teams in the West Division are in action. Plymouth is in Sarnia while Saginaw is in Mississauga.
Other games on the OHL schedule on Friday night include:
Kingston vs. Ottawa (7:00 p.m.)
Kitchener vs. Erie (7:00 p.m.)
Sarnia vs. Plymouth (7:05 p.m.)
Mississauga vs. Saginaw (7:30 p.m.)
Guelph vs. Owen Sound (7:30 p.m.)
Sudbury vs. Oshawa (7:35 p.m.)
To check out Thurdsay nights results from action around the OHL click here.
***********************
Game Day Preview Proudly Sponsored by WINMAR:
Call WINMAR today at 705 946 8765 or click here for WINMAR Sault Ste. Marie!