T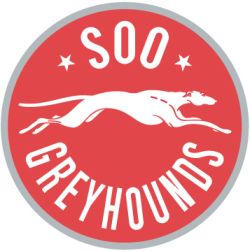 he Soo Greyhounds and Oshawa Generals meet for the first time on Saturday night as the Greyhounds wrap up a short two-game homestand at the Essar Centre.
Both teams are coming off games on Friday night, the Greyhounds at home to Windsor while Oshawa was in Sudbury.
The Greyhounds dropped a shootout to Windsor thanks to Alexander Khokhlachev's game-winner while Boone Jenner had the shootout winner for Oshawa in Sudbury.
The Generals have won three of their last four games entering action on Saturday night and, much like the Greyhounds, are in a battle of playoff positioning. The Generals currently sit tied for second in the OHL's Eastern Conference with 58 points. The Bulls are also in action on Saturday night.
Meanwhile, the Greyhounds didn't lose a lot of ground after Friday's shootout loss as Plymouth and Sarnia went to a shootout on Friday night. Thanks to Sarnia's win they are tied for top spot in the West Division, which would give the winner the coveted second seed in the Western Conference. The Greyhounds trail both teams by three points and are currently seventh.
The Generals will be without forward Scott Laughton for Saturday's game. Laughton is currently with the Philadelphia Flyers after cracking the Flyers lineup out of training camp for the shortened NHL season.
The game will also be a bit of a homecoming as well for former Greyhound Trevor Morbeck. Morbeck was dealt to Kingston last winter in the deal that brought Dylan Staples to Sault Ste. Marie. Morbeck was dealt to Oshawa from Kingston earlier this season.
Other games on the schedule on Saturday include:
Erie vs. Kitchener (7:00 p.m.)
Niagara vs. Saginaw (7:00 p.m.)
Belleville vs. London (7:05 p.m.)
Plymouth vs. Sarnia (7:05 p.m.)
Barrie vs. Peterborough (7:30 p.m.)
Owen Sound vs. Guelph (7:30 p.m.)
For full details from Friday's game against Windsor click here while details from the rest of Friday's OHL games can be found here.
***********************
Game Day Preview Proudly Sponsored by WINMAR:
Call WINMAR today at 705 946 8765 or click here for WINMAR Sault Ste. Marie!