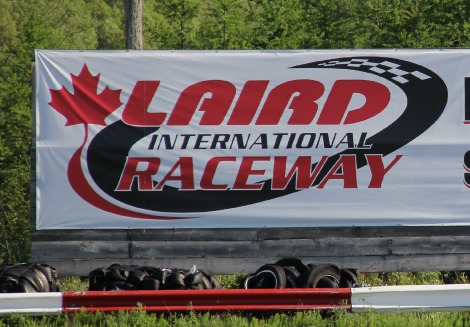 It was a successful return to the track for a regular at Laird International Raceway on Thursday night.
Former track champion Nick Kozak was back behind the wheel on Thursday after taking the early part of the 2014 season off.
After winning the points title in the Laird Modified division in 2013 season, Kozak took to the track behind the wheel of a Factory Stock.
In an interview with Local2's Sadie Janes following Thursday's Factory Stock feature, Kozak said he doesn't plan on racing full time this season.
In his return, Kozak drove his way to a second-place finish in the feature. Kozak was edged out by another veteran driver in Jason Praysner. Kozak took top spot in the Factory Stock heat race earlier in the evening
"I didn't think I was going to get it," Kozak told Local2 about the heat win. "The lap prior to the last lap, I came in a little hot and got sideways and fell back to about third. (After that) I was able to drive it in hard and the car just stuck for me."
In the Super Late Model division, Keith King took home the checkered flag in the feature race. Justin Jones finished second while Dan Byrnes was third.
The Laird Modified division saw Kevin Oicle win the feature race over another veteran, Rick Ellis. Keenan Spurway finished third.
Chase Wilson took the feature win in the Xtreme Four Division while Corey Carbone won the Factory Four feature win.
****
HEAT RACES
Factory Four A Heat – Cody Champagne
Factory Four B Heat – Buddy Palahnuk
Xtreme Four – Chase Wilson
Laird Modified – Kevin Oicle
Outlaw Modified – N/A
Factory Stock – Nick Kozak
Super Late Model – Dan Byrnes
****
QUALIFYING
Factory Four – Michael Carbone Jr. (18.152)
Xtreme Four – Chase Wilson (16.573)
Laird Modified – Keenan Spurway (14.851)
Outlaw Modified – N/A
Factory Stock – Nick Kozak (15.591)
Super Late Model – Rob Hiiemaa (14.593)