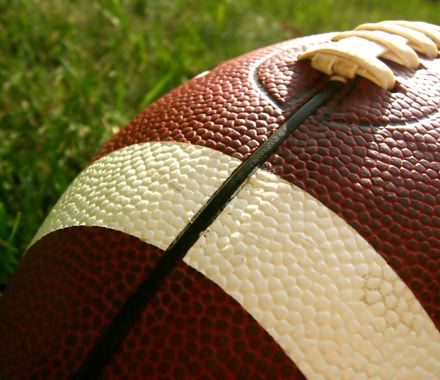 In Ontario Varsity Football League playoff action on Saturday evening, the Sault Sabercats were on the road to face the Mississauga Warriors in first round action.
A field goal by Mississauga with just over a minute left in the fourth quarter lifted the Warriors to a 22-21 victory over the Sabercats to advance
The Warriors will face the Essex Ravens next week in round two of the OVFL playoffs.
The Sault Steelers wrapped up the Northern Football Conference regular season with a convincing 63-0 win in Toronto over the Raiders to finish the regular season with a 7-1 record.
The day capped off another record-setting season for running back Josh Gauthier.
Gauthier scored nine touchdowns in Saturday's win. The nine majors helped him finish the season with 222 points scored, beating the old NFC mark of 162, set by Andrew Wells in 1995. He sits atop the career points list as well with 960.
Gauthier's 37 rushing touchdowns this season sets a league record for most rushing touchdowns in a season and most touchdowns in a season.
With 263 yards rushing in Saturday's win, Gauthier finishes the season with 1,985 yards rushing, which tops the old league mark of 1,649, set in 2013 by Gauthier. He also increases his career rushing total to 9,375 yards.
The Steelers 38 rushing touchdowns this season top their previous team high of 35, set last season.
The Steelers finish first in the NFC's West Division.
In other NFC action on Saturday night, the Sarnia Imperials beat the Ottawa Invaders 34-20 while the Sudbury Spartans beat the Steel City Patriots 30-24. The G.T.A, All-Stars beat Oakville 68-6 while the Montreal Transit blanked Tri-City 71-0 in Saturday's other games.
The NFC quarter-final matchups are set.
The Steelers will host the Steel City Patriots in one West Division playoff match at Rocky DiPietro Field. The winner of that game will face the winner of the other West Division game, which will see Tri-City host the Sudbury Spartans.
In the East Division, the G.T.A All-Stars will host the Toronto Raiders with the winner meeting the winner of the other East Division game between Montreal and Ottawa