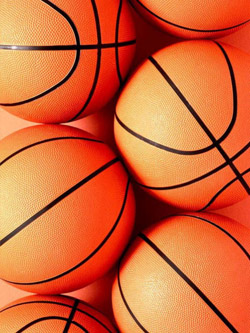 After two years at American University in Washington, D.C. Abi Fogg is heading to a new school to play basketball.
Fogg will join the University of South Dakota with two years of eligibility remaining to play basketball. Fogg will redshirt this season and begin play with the USD basketball team during the 2015-16 season.
"In Abi's case, she'll really benefit spending a year getting stronger and getting to know her teammates and our program," said USD women's coach Amy Williams.
The Korah grad played in 49 games with American in two seasons as a reserve. Fogg averaged 2.6 points and 2.8 rebounds, while shooting 52 percent. In the two season she spent at American, Fogg had 90 points and 116 rebounds.
Fogg has a tie to USD as the school's assistant coach, Josh Hutchinson, recruited Fogg to American University. Fogg is making the jump to USD after a season under rookie coach Maggie Dixon who took over prior to the 2013-14 season.