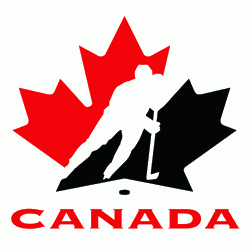 JOINT PRESS RELEASE
SOO NORTH STARS/HOCKEY CANADA
********************
SAULT STE. MARIE, Ont. – Hockey Canada announced Wednesday the schedule and ticket information for the 2013 TELUS Cup, which will be held at the Essar Centre in Sault Ste. Marie, Ont., from April 22-28, 2013.
The TELUS Cup, Canada's National Midget Championship, will return to Sault Ste. Marie for the second time in 10 years, after the city hosted the 2003 tournament. Sault Ste. Marie is just the fifth city in the 40-year history of the event to host twice.
The tournament kicks off April 22, 2013 with three games on the schedule, including the host Sault Ste. Marie North Stars taking on the Atlantic Region champions. This year's TELUS Cup will be the sixth appearance at the national championship for Sault Ste. Marie (1980, 1993, 1999, 2003, 2007, 2013).
The gold medal game will be held April 28 at 3 p.m. ET and will be shown on TSN/RDS, Hockey Canada's official broadcasters. All preliminary round games, both semifinals and the bronze medal game will be available through FASTHockey at hockeycanada.fasthockey.com.
"We could not be more excited that Sault Ste. Marie will be hosting the 40th National Midget Championship," said host committee co-chair Mike Murphy. "The TELUS Cup is one of Canada's most prestigious national championships, and we can't wait for the puck to drop next April."
Full-tournament 19-game ticket packages are on sale until Jan. 1, 2013 for just $40, plus applicable fees. Beginning Jan. 2, packages will be available for $50, plus applicable fees.
To purchase a full-tournament ticket package, CLICK HERE.
Hockey Canada also announced Tuesday that Team Canada and National Midget Championship alumnus Marty Turco will be the event ambassador. Turco, who was a member of Canada's 2006 Men's Olympic Team and represented Canada at the 2002 and 2005 IIHF World Championships, was named Top Goaltender at the 1993 Air Canada Cup, leading Sault Ste. Marie to the semifinals.
"Marty has fond memories from his National Midget Championship experience," said Murphy. "We're excited to have him on board as ambassador for the 2013 TELUS Cup, to help build excitement in the city for the tournament."
For more information on the 2013 TELUS Cup, visit www.hockeycanada.ca/teluscup or follow along through social media at www.facebook.com/teluscup, www.twitter.com/teluscup and www.youtube.com/hockeycanadavideos.
********************