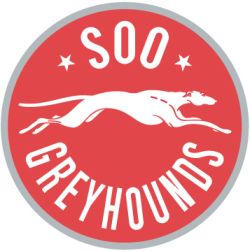 Soo Greyhounds forward, and Ontario Hockey League leading scorer, Nick Cousins has been suspended, the league announced late this afternoon.
Cousins has been suspended four games by the league after receiving a major penalty and game misconduct for a hit from behind on London Knights defenceman Tommy Hughes during last Friday's overtime loss in London.
Cousins is eligible to return to the Greyhounds lineup on Mar. 7 when the team is in Windsor to open up a three-game road trip against the Spitfires. Cousins will miss the Greyhoudns three-game homestand that opens tonight against Sudbury.
Sunday afternoon's game at Mississauga over the weekend counted towards the suspension, leaving the Philadelphia Flyers prospect with three games left to serve,
The Cousins suspension was one of a number of bans announced by the league office on Wednesday. Other suspensions announced include
Mark Scheifele of the Barrie Colts – Minimum two games from an incident on Friday night against Sudbury
Daniel Zweep of the Owen Sound Attack – five games for a cross-checking major penalty Saturday night against Saginaw
Matt Rupert of the London Knights – 10 games for a charging major Sunday afternoon against Saginaw
Hayden Hodgson of the Erie Otters – 10 games for an incident Sunday afternoon against Kingston in which he received a major penalty for interference
Ryan Hutchison of the Kingston Frontenacs – two games for an incident Sunday afternoon against Erie in which he received two 10-minute misconducts and a game misconduct after a fight in which he was the instigator