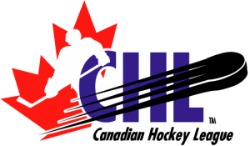 The Guelph Storm are off to the Memorial Cup.
Thanks to another last minute win, the Storm capped off a 4-1 series win on Friday night on home ice at the Sleeman Centre.
Kerby Rychel scored a pair of third-period goals, including the game-winner at 19:33 of the final stanza, to lead the Storm to the series-winning victory. Rychel tied the game at 15:31, capping off a Storm comeback from a 3-1 deficit in the game.
Rychel finished the night with two goals and an assist in the win. Matt Finn and Brock McGinn also scored for the Storm while sophomore forward Robby Fabbri picked up three assists. Forward Scott Kosmachuk set up a pair of goals for Guelph.
Barclay Goodrow, Nick Paul and Brett McKenzie scored for North Bay in the loss. Goaltender Jake Smith stopped 34 shots in the loss.
The Storm will open the Memorial Cup in London on May 17 when they face the Western Hockey League champions on day two of the round robin.
In the Quebec League, a third-period goal by Valentin Zykov lifted the Baie-Comeau Drakkar to a 6-5 win over the Val-d'Or Foreurs in game five to take a 3-2 series lead in the QMJHL final. Zykov had two goals and three assists in the win while Jeremy Gregoire added two goals and an assist. Charles Poulin and Maxime St. Cyr also scored for Baie-Comeau in the win.
Guillaume Gelinas had a goal and three assists for Val-d'Or in the loss. Anthony Mantha chipped in with a goal and an assist whileRandy Gazzola, Phil Pietroniro and Shawn Ouellette-St. Amant also scored. Goaltender Antoine Bibeau stopped 42 shots in the loss.
Game six is set for Sunday in Val-d'Or.
In the Western League, Henrik Samuelsson's goal at 7:39 of the second period held up as the winner as the Edmonton Oil Kings beat the Portland Winterhawks 3-2, taking a 3-2 lead in the WHL final in the process.
Edgars Kulda and Griffin Reinhart also scored for the Oil Kings in the win. Edmonton goaltender Tristan Jarry stopped 37 shots.
Paul Bittner and Mathew Dumba scored for Portland in the loss. Chase De Leo assisted on both Winterhawks goals.
Game six is Sunday in Edmonton.