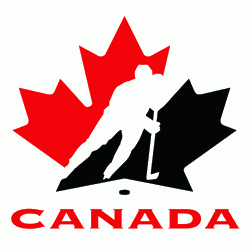 Canada's men's Olympic hockey team has been named.
The team has a local tie as former Soo Greyhounds forward Jeff Carter, currently a centre with the Los Angeles Kings, was one of 14 forwards named to the roster.
Carter has 15 goals and 26 points in 33 games this season with the Kings.
Pittsburgh Penguins forward Sidney Crosby heads a list of forwards that included some surprise choices.
Also among the forwards on the roster were: Jamie Benn (C/LW – Dallas), Patrice Bergeron (C – Boston), Matt Duchene (C – Colorado), Ryan Getzlaf (C – Anaheim), Chris Kunitz (LW – Pittsburgh), Patrick Marleau (C/LW – San Jose), Rick Nash (RW/LW – New York Rangers), Corey Perry (RW – Anaheim), Patrick Sharp (LW – Chicago), Steven Stamkos (C – Tampa Bay), John Tavares (C – New York Islanders), Jonathan Toews (C- Chicago)
Shea Weber of the Nashville Predators leads a group of defencemen that includes eight players. Also on the blueline is: Jay Bouwmeester (St. Louis), Drew Doughty (Los Angeles), Dan Hamhius (Vancouver), Duncan Keith (Chicago), Alex Pietrangelo (St. Louis), P.K. Subban (Montreal) and Marc-Edouard Vlasic (San Jose).
In goal, Vancouver Canucks goaltender Roberto Luongo returns after backstopping Canada to Olympic gold in 2010. Carey Price of Montreal and Mike Smith of the Phoenix Coyotes round out the goaltending trio.
A number of notable omissions included another former Greyhounds in San Jose Sharks forward Joe Thornton. Other notable players not included on the roster were forwards Claude Giroux (Philadelphia), James Neal (Pittsburgh), Eric Staal (Carolina), Martin St. Louis (Tampa Bay) and Logan Couture (San Jose) as well as defencemen Dan Boyle (San Jose) and Brent Seabrook (Chicago).