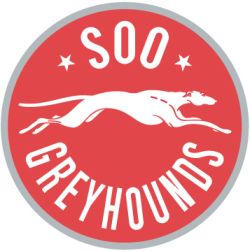 The Soo Greyhounds will be without another veteran defenceman for a lengthy period as Chris Buonomo was officially suspended by the Ontario Hockey League today.
Already without Ryan Sproul due to injury for the foreseeable future, Buonomo, who had been suspended indefinitely by the OHL for a hit against Ottawa on Friday night, has been suspended 15 games.
Buonomo hit 67's forward Connor Brown in the latter stages of the Greyhounds 6-1 loss to Ottawa. The overage defenceman was given a major penalty for checking to the head on the play.
The suspension also includes the Greyhounds game the following night against the Barrie Colts, which Buonomo did not dress. Buonomo is eligible to return to the Greyhounds lineup on Dec. 12 when they host the Plymouth Whalers at the Essar Centre.
The league issued a video along with the announcement to further explain the reasoning.
The suspension comes at a point when they Greyhounds are without three other players due to suspension as they open a three-game road trip on Friday night in Kitchener. Defenceman Colin Miller and forward Mark Petaccio will both be serving game three of three-game suspensions from incidents on Oct. 28 in Guelph while Landon Schiller has five games remaining on a 10-game suspension.
Rookie defenceman Kevin Spinozzi is scheduled to return to the Greyhounds lineup this weekend after serving an eight-game suspension.