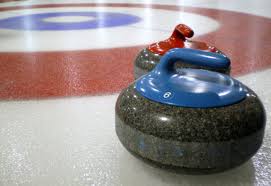 NEWS RELEASE
SOO CURLERS
*************************
Soo Curlers is proud to be hosting the 2014 Tim Hortons Boys and Girls Bantam Provincial Curling Championship this weekend, January 30 - February 2.
Eight boys and eight girls teams, aged 16 and under, from across Northern Ontario will compete in this event.
The top three teams of each gender will qualify for the 2014 Ontario Winter Games.
Two teams will represent Soo Curlers - Team Acorn in the boys division and Team Rutledge in the girls division.
Also competing will be Team Horgan which represents Idylwylde in Sudbury but includes local curler, Nick Servant.
This is the same team that just returned from the 2014 M&M Meat Shops Canadian Junior Curling Championship in Liverpool, Nova Scotia.
*************************