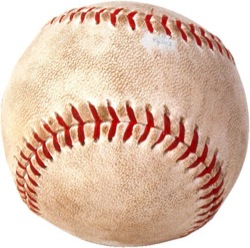 The Soo Black Sox midget team wrapped up their second tournament in as many weekend on Sunday and for the second straight weekend, they fell in the semi-final.
On Sunday, the Black Sox dropped a 3-0 decision to Sanford Post 443 in the semi-final in tournament action in Gladwin, Michigan.
Sanford used single runs in the sixth and seventh innings to seal the win.
Zach Duchesne, Eric Thornton and Brad Manson had the lone three hits for the Black Sox in the semi-final loss.
During the round robin, the Black Sox were in tough, dropping three games in the four-team tournament.
To open the tournament, the Black Sox dropped a 9-1 decision to Gladwin Post 171, who won the 20th annual Black Sox Invitational a week earlier.
The Black Sox were only able to pick up two hits in the loss. Adam Bouillion and Coty Anderson each had a double in the loss.
In game two, the Black Sox dropped a 9-3 decision to Sanford. Thornton, Colton Read and Dom Buonomo had a single and a walk each offensively. Thornton pitched three innings in the loss, giving up four runs though none were earned.
In the final round robin game, the Black Sox dropped a 15-7 decision to Mount Pleasant Post 110. Anderson had a pair of doubles in the loss while Connor Henderson had a pair of singles. Buonomo knocked in a pair of runs. Duchesne walked three times in the los and had a pair of runs batted in for the Black Sox.
Sanford faced Gladwin in the tournament final.
Earlier in the week, the Black Sox split a pair of home games against Newberry in a double header.