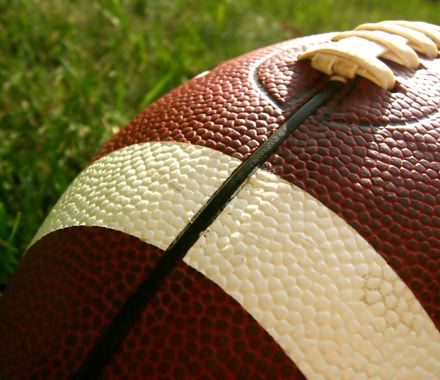 The Sault Steelers continue to roll offensively.
After a 65-0 win over the Steel City Patriots one week earlier, the Steelers picked up a 63-6 win over the Sarnia Imperials in Northern Football Conference action on Saturday night at Rocky DiPietro Field.
In what has been a recurring theme, Josh Gauthier had another big day offensively with 260 yards rushing on 14 carries and four touchdowns.
With his 260-yard game, Gauthier became the NFC's career rushing leader, passing Jon Nedeljkovic, who previously held the record with 8,273 career yards. Gauthier's big day on Saturday puts him over 8,400 yards for his career with the Steelers.
"What's more amazing about the record is he did it in a significantly shorter time period," said Steelers co-coach Paul Caldbick. "It's a pretty special record.
Gauthier scored from 2, 23 and 30 yards, all in the first half before scoring on a one yard run late in the second half to round out his day.
Jesse Hill caught a pair of touchdown passes in the opening half, from 17 and 18 yards out while Matt Gauthier also had a touchdown in the first half, returning a fumble recovery 39 yards for the major.
During a second half that saw the game run straight time, Todd Hicks returned an onside kick for a touchdown while Hill caught another touchdown pass from Pascal Plante, this one from 43 yards out.
Hill finished the day with 118 yards receiving on four catches and his three touchdowns.
It's great to see Jesse have a good day because he does so many other things that go unnoticed," Caldbick said.
Caldbick also said the Steelers are looking to find different ways of creating offence to avoid relying on Josh Gauthier too much.
"Moving forward, we're trying to become more diversified as an offence," said Caldbick. "We recognize that teams are going to be loading up on Josh and looking for him. If we can get guys to contribute in other ways, whether it be through passing the ball or running the ball in different ways, it's better for us."
Plante finished the day eight-for-11 passing with three touchdowns and 161 yards passing in the win.
"He's very accurate with the ball," Caldbick said. "As good as he's played I think he can still be better and we can be better as a team with him."
Corey Johnson had the lone touchdown for Sarnia in the loss. The Imperials attempted a two-point convert but were denied.
Defensively for the Steelers, co-coach Brandon Lewis had 10 tackles for the Steelers while Nathan Edwards had a pair of sacks and two fumble recoveries in the win.
The win improves the Steelers record to 4-0 and keeps them atop the NFC's West Division
Sarnia falls to 1-3 with the loss.
The Steelers are back in action on July 5 on the road against Tri-City.