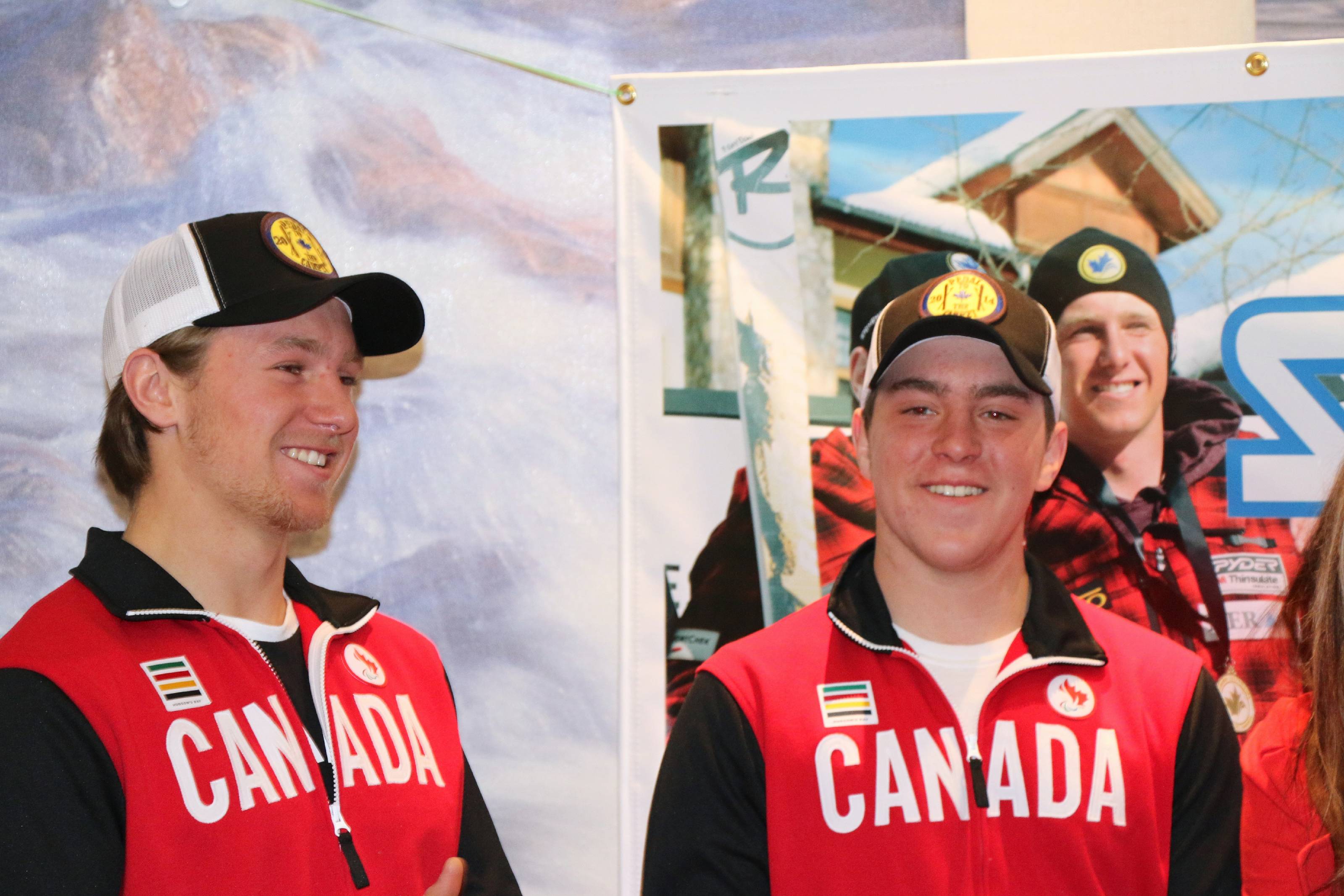 Not even a broken radio could stop Sault Ste. Marie's Mac Marcoux from winning a second medal at the 2014 Paralympic Winter Games in Sochi, Russia on Sunday morning.
During his run in the men's visually-impaired Super-G event, Marcoux had radio communication problems with guide Robin Femy but managed to overcome the issue to win his second bronze medal of the games.
"After our radio died Robin tried to yell as loud as he could," Marcoux told CBC Sports. "We tried to manage as best we could and make it to the bottom."
Marcoux finished the event with a time of 1:20.77 seconds, just 0.06 seconds off the silver medal run and 0.19 off the gold medal run.
Marcoux told CBC Sports that he was close to missing the second-last gate in the Super-G event.
"I'm very happy with a second bronze medal," Marcoux said. "It wasn't easy, and the second last gate before the end, we arrived too fast and I was pretty close to missing it. We lost some seconds here, and as it was a tight race we lost the chance for silver or gold."
Marcoux has three more events remaining at the games:
March 11 - Super Combined at 10:25 a.m. (1:15 a.m. Sault)
March 13 - Slalom at 4:00 p.m. (7:00 a.m. Sault)
March 15 - GS at 9:30 a.m. (12:30 a.m. Sault)